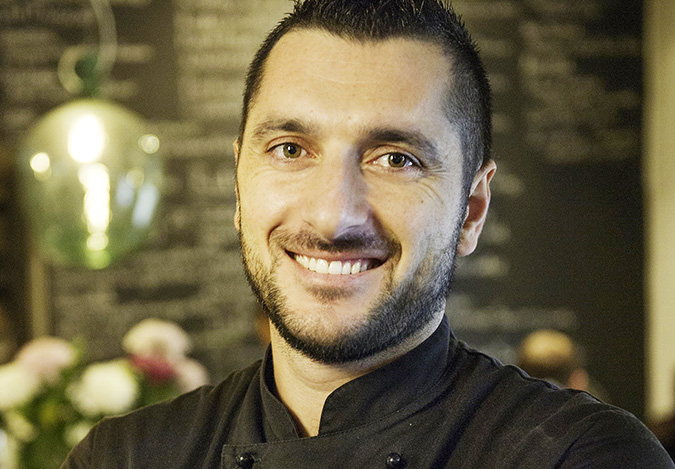 Honing his culinary skills in kitchens across Finland, Lebanese chef Joseph Youssef, executive chef of Tintå, a bistro style Mediterranean cuisine voted number one wine restaurant in 2013, shares his experience about working abroad and the delectable dishes he's created, inspired by his family's heritage.
GET TO KNOW JOSEPH YOUSSEF
Favorite Products




Lemon is Youssef's absolute favorite ingredient. Add to it salmon, introduced to him in Finland, and rack of lamb, served to perfection.

Path




Moving to Finland in 2004, Youssef became head chef in prominent restaurants. In 2012 Youssef competed in the Finnish Top Chef Television program, where he had a good run, winning best dish three times during the length of the series.

Culinary Philosophy




Lara3 believes cooking should be accessible and frank. A meal doesn't have to be fancy and elaborate to look and taste amazing. The simplest recipes executed in the right way make for food that is quite simply divine.
RECIPES BY JOSEPH YOUSSEF