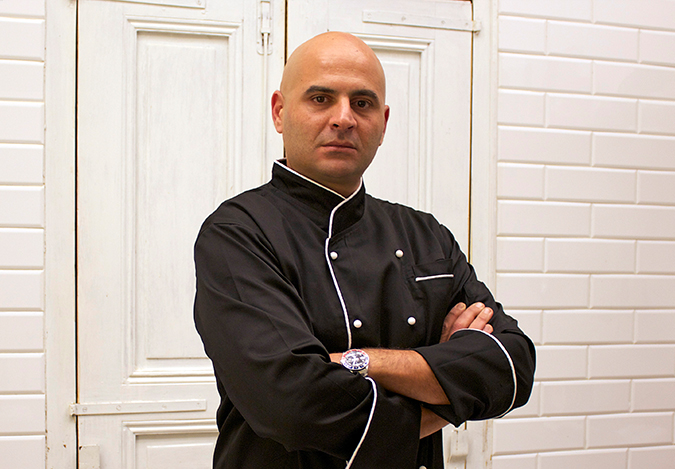 After completing his Bachelor degree, Karim started his career in Advertising and Marketing at Cadbury Adams and then at Pepsi until 2012. More than 12 years later, Karim discovered that his real passion in life was cooking, so he decided to shift his entire career around and become a chef, he  traveled to New York City in October 2012, to join the International Culinary Center. While Karim was developing his skills in Soho, Manhattan, where he attained the "Grand Diplome De Cuisine", he also took part in internships at neighboring restaurants, such as L'Ecole, Blue Hill, Gramercy Tavern and David Burk's Kitchen which helped develop his cooking skills further. In June 2013 Karim returned to Lebanon.Although cooking was his retirement plan, today he is a freelance and private chef, hosting corporate and private events, teaching cooking 101 at AUST and holding cooking fundamentals classes at Kitchen Lab while consulting new and existing restaurants in Beirut.
Culinary Philosophy




My flare for the kitchen comes from a joy in the indulgence of food. My passion is for New American cuisine, its philosophy is built around amplifying local produce, its inspirations and recipes are diverse; the techniques are time-tested. But, ultimately, for me, inspired food is great food.

Awards




Chef Karim took part in many public events, Beirut Cooking Festival, Beirut Street Food Festival, Souk el Akel, Souk al Tayyeb and he was featured on Meet the Chefs, which was held at PRUNE restaurant Beirut.

Culinary Philosophy




Lara3 believes cooking should be accessible and frank. A meal doesn't have to be fancy and elaborate to look and taste amazing. The simplest recipes executed in the right way make for food that is quite simply divine.