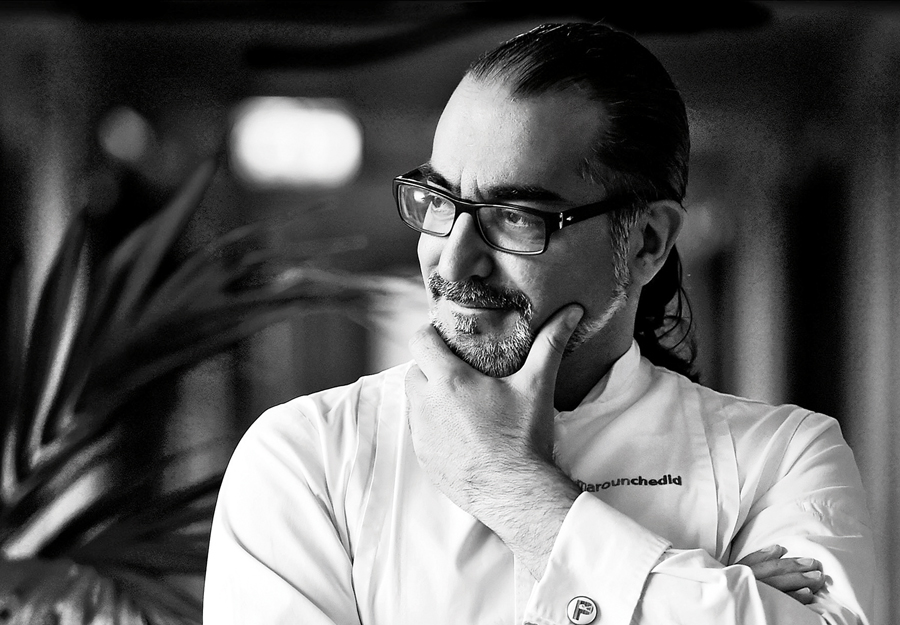 Awarded the prestigious title of "Chef de l'année à l'international" in 2013 by the Toques Blanches du Monde, Maroun is known for creating cuisine that recognizes the authenticity of Lebanese food and its traditions, while enriching it with surprising combinations. He is also the founder of Maroun Chedid SAL, which offers culinary consulting services and specialty catering locally and internationally. In January 2016, Maroun launched a new Lebanese-Mediterranean gourmet product line inspired by his mother and celebrating the Middle Eastern heritage, named Georgette by Maroun Chedid. This was followed, one year later, by the opening of the Maroun Chedid Cooking Academy, and his signature restaurant, Ritage by Maroun Chedid. Maroun is also a popular TV personality, having been one of the main judges on MBC's Top Chef Middle East for the past four years.
GET TO KNOW MAROUN CHEDID
MOTTO




"Because cooking is a fine art!"

AWARDS




In 2013, Chef Chedid was awarded the prestigious title of 'Chef de l'Année a l'International' by the Toques Blanches du Monde.

Culinary Philosophy




Lara3 believes cooking should be accessible and frank. A meal doesn't have to be fancy and elaborate to look and taste amazing. The simplest recipes executed in the right way make for food that is quite simply divine.