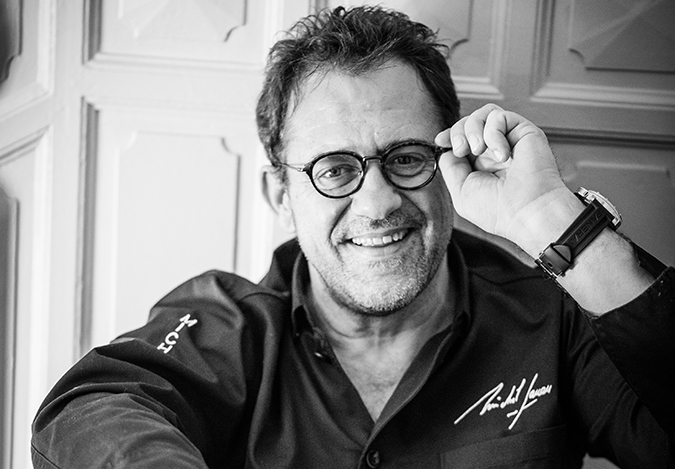 Michel Sarran's mother, Pierrette, was a cook and the owner of l'Auberge du Bergerayre in Saint Martin d'Armagnac in the South of France, where Michel also was born. Chef Sarran initially planned to become a doctor when he studied medicine, but it took him less than two years to discover that his true passion was gastronomy. He started to work for some of the foremost chefs of France, like Alain Ducasse, Michel Guérard and Jean-Michel Lorain. Young Sarran eventually made a name for himself when he was appointed head chef at Résidence la Pinède in Saint-Tropez in 1989.
GET TO KNOW MICHEL SARRAN
Culinary Philosophy




Cooking must impart flavors that titillate and tickle the palate, and if it can also stir emotions then my work is done; I have passed on the pleasure I get from what I do.

Awards




He opened his eponymous restaurant in Toulouse in 1995, which quickly became a success. He received his first Michelin star in 1996 and a second in 2003.

Culinary Philosophy




Lara3 believes cooking should be accessible and frank. A meal doesn't have to be fancy and elaborate to look and taste amazing. The simplest recipes executed in the right way make for food that is quite simply divine.