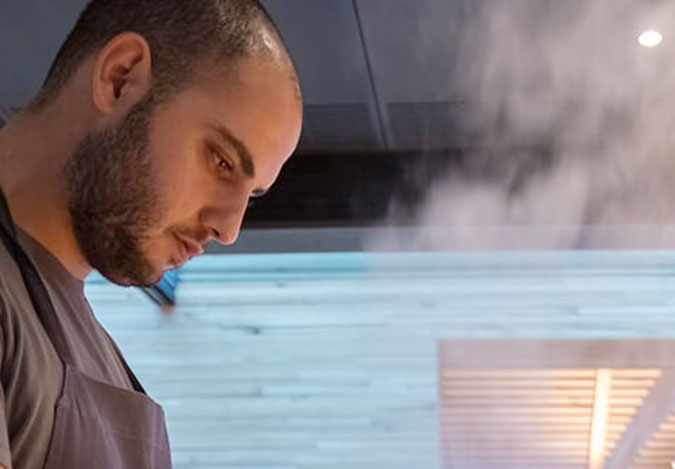 Tarek Alameddine, originally from Aley, Chouf region, first turned to cooking as an outlet for stress and as a way of enjoying food, but it was only when he was majoring in Business that Alameddine realized he should be considering cooking as a career. His passion took him to Les Roches, via the Royal Academy of Culinary Arts Jordan. Soon he began planning his internship, which he was determined to do at D.O.M, with the famous Brazilian chef, Alex Atalla. Alameddine applied twice to Noma because he wanted to discover more about the Danish chef, René Redzepi's vision. Previously Chef de partie, Noma, Copenhagen, he is currently exploring various culinary projects and concepts in both Lebanon and the UAE, solo and in collaboration with other reputable names in the industry.
GET TO KNOW TAREK ALAMEDDINE
PHILOSOPHY




"Work hard, be open about learning and sharing and most importantly remain true to your roots"

INSPIRATION




"Go out to nature and get inspired"

Culinary Philosophy




Lara3 believes cooking should be accessible and frank. A meal doesn't have to be fancy and elaborate to look and taste amazing. The simplest recipes executed in the right way make for food that is quite simply divine.
RECIPES BY TAREK ALAMEDDINE