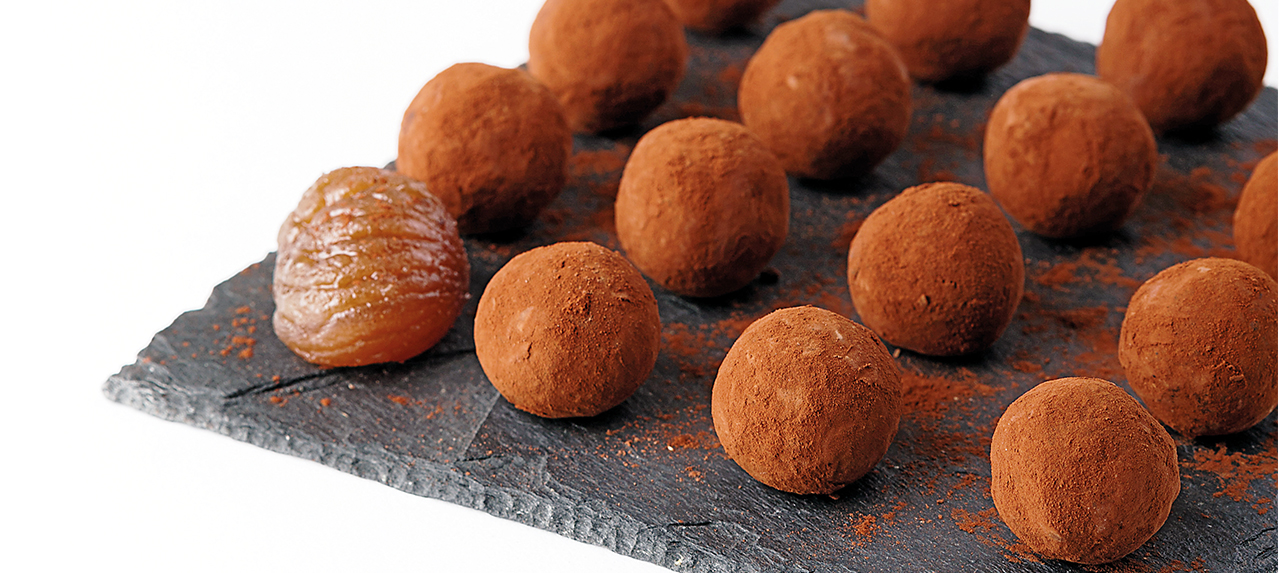 • 90g Elsa dark chocolate chips
• 3.5 tbsp unsalted butter, softened
• ½ tsp vanilla extract
• 5 pcs marrons glacés (candied chestnut),
finely chopped
• Cocoa powder, for rolling
1. In a bain-marie or stainless steel bowl, set over a pan of simmering water, melt the
chocolate. Remove from heat.
2. In a medium bowl, add butter and vanilla. Cream together until light and fluffy.
3. Add chopped chestnuts, mixing well until smooth. Add melted chocolate, mix to combine.
4. Using a teaspoon, scoop out a ball about 2.5 cm in diameter. Shape into ball form, roll into cocoa powder.
5. Set aside and repeat until truffles are finished.