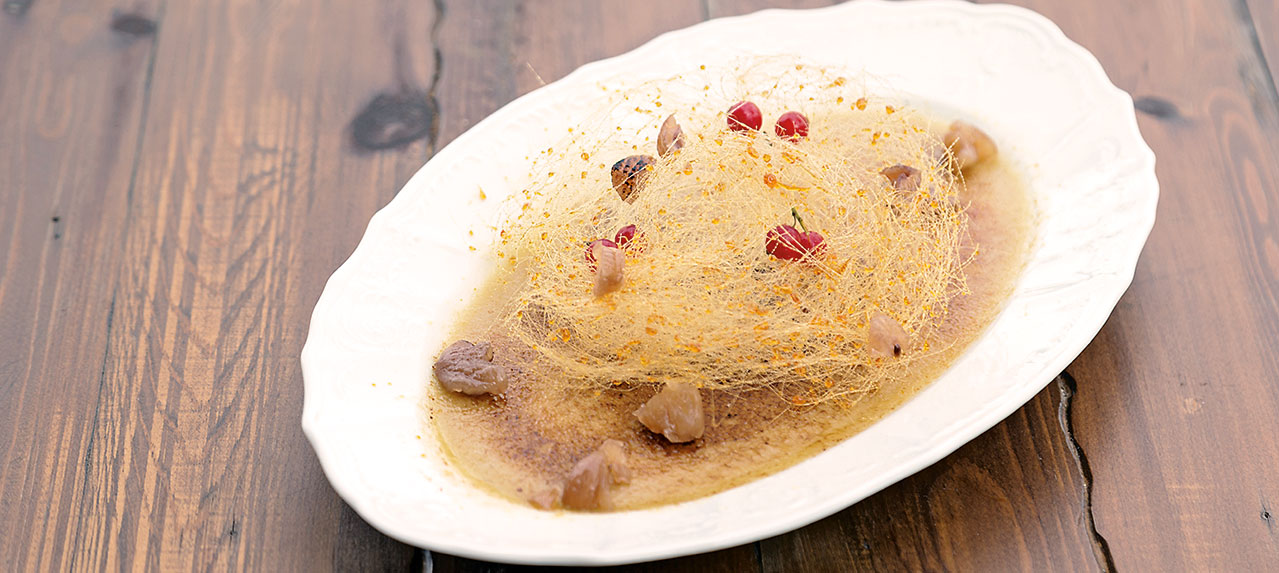 28g sugar
264g fresh cream
52g egg yolks
Vanilla bean
52g chestnut spread
30g candied chestnuts
Sugar
1. Preheat oven to 90°C.
2. In a small saucepan over medium heat, combine the fresh cream, vanilla, and sugar. Bring to a simmer, remove from heat and cover. Allow to stand for 15 minutes, then remove vanilla bean.
3. In the container of a blender, add egg yolk. Turn to low speed, and slowly pour in cream mixture and blend until combined.
4. Divide chestnut spread evenly between 4 ramekins. Place ramekins in a baking dish, and fill dish with water until about halfway up the ramekins. Bake until custard is set, about 60 minutes.
5. Carefully remove from oven, allow to cool to room temperature in water; remove from water and refrigerate for at least 1 hour.
6. Top each custard evenly with 1 tablespoon sugar.
7. Broil in until sugar is melted and lightly browned, about 5 minutes.
8. Garnish each ramekin with candied chestnut.