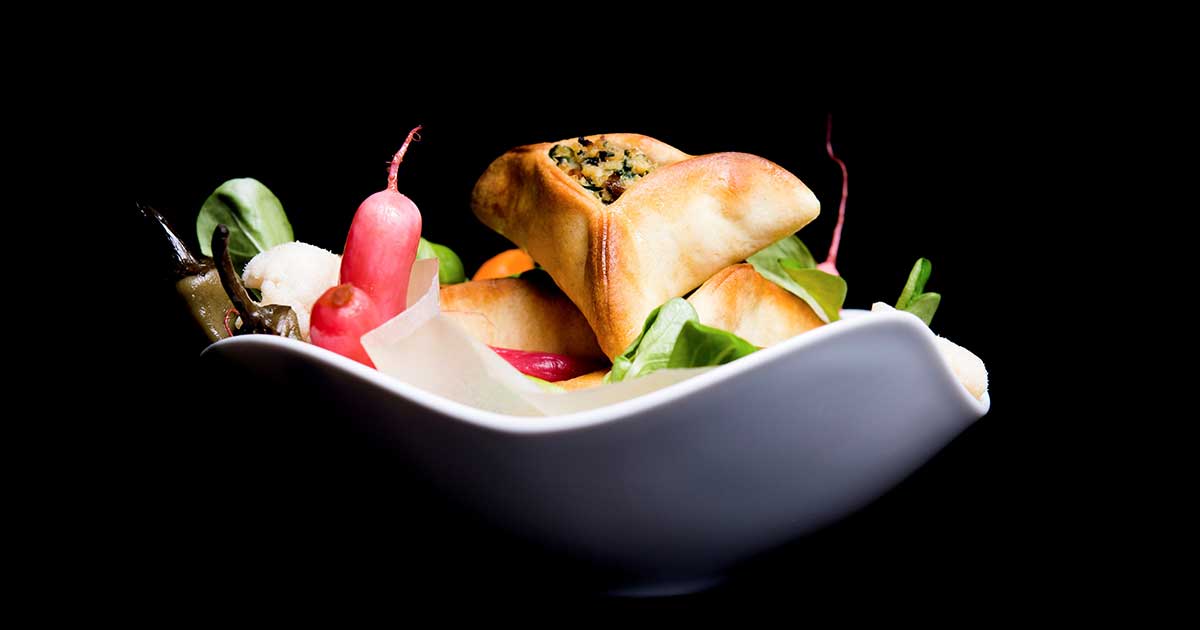 400g self-rising flour
80g Butter, diced
½ tsp Salt
½ tsp Mahleb (optional)
½ – ¾ cup Warm water
½kg Minced skinless chicken legs
1 Brown onion, diced
1 clove Garlic, chopped
1tsp Cinnamon
1tsp Ginger powder
½ cup Blanched chopped spinach
1tsp pomegranate molasses
6 Dates, diced
⅓ cup Pine nuts
1 cup Fresh coriander leaves, shredded
Sea salt
Black pepper
1. Saute onions and garlic in olive oil.
2. Tip in minced chicken and continue cooking.
3. Add rest of ingredients and season with sea salt and pepper.
4. Tip into a tray and cool.
5. When ready to make the fatayer, preheat the oven to 200ºC.
6. Divide the dough into 12 pieces. Flour the work surface and with a rolling pin roll each piece of pastry into a 10 cm (4 in) circle.
7. Put a tablespoon of filling in the centre and bring 3 sides up and over the filling to form the traditional pyramid shape.
8. Moisten the edges and pinch the sides together to seal.
9. Mix together the egg yolk and water to make an egg-wash.
10. Place the pies on a lightly oiled baking sheet, brush with a little egg-wash and bake in the oven for 8–10 minutes, or until golden brown.