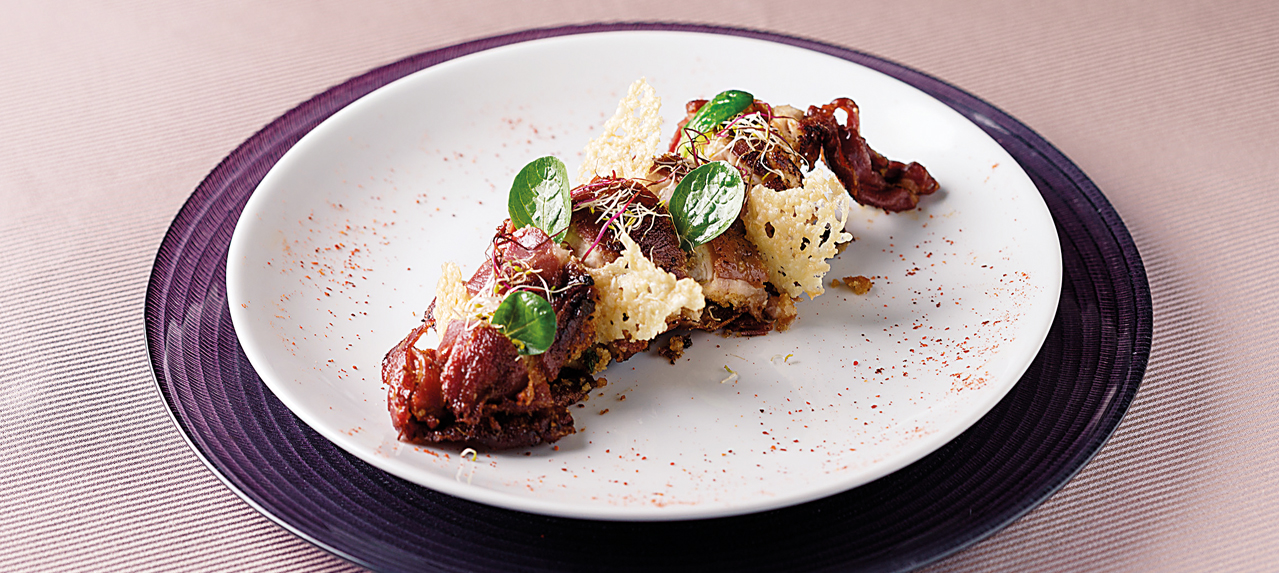 For the stuffing
• 1 cup breadcrumbs
• ¼ cup dried cranberries
• 1 pinch fresh thyme
• 1 pinch fresh oregano
• 1 egg yolk
• 1 tbsp parmesan cheese
• 1 tbsp olive oil
• A pinch salt and pepper
For the chicken
• 2 whole chicken breast
• 8 slices of prosciutto ham
1. In a bowl, mix all of the ingredients except for the chicken breast and the prosciutto ham. Once finished,
set it aside.
2. Then take a long piece of cling film and place one chicken breast on it. Flatten the chicken breast. Once
the chicken breast is thin, set it aside.
3. Take a long piece of cling film and place four pieces of prosciutto ham next to each other on the cling film.
4. Place the thin chicken breast on top of the four prosciutto ham and on top of the chicken place half of the stuffing set aside.
5. Using the cling film roll the chicken and the ham to make a roulade. Set in the freezer for 10 minutes.
6. Repeat the process for the other chicken roulade. Take out of the freezer, remove the cling film from the two roulades and give them a nice seer using a pan.
7. Then, place in the oven for about 15 minutes at 180°C and you get a homemade delicious chicken roulade.