CHICKEN, TRUFFLES & SPINACH 
Serves 4 | prep/cooking time 40 mins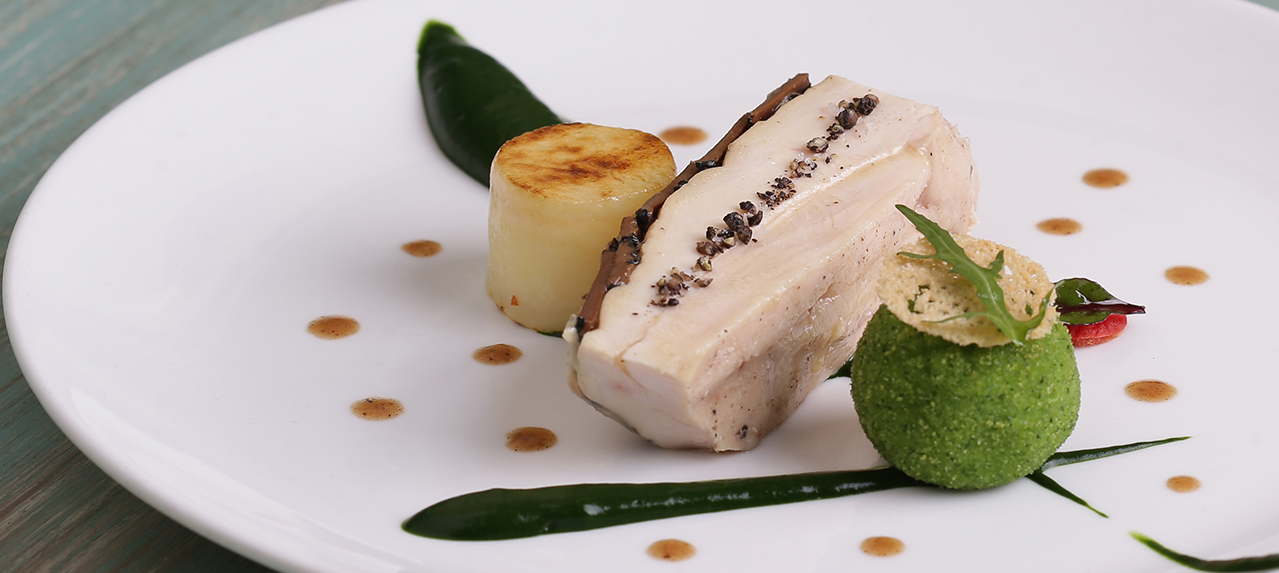 • 4 pieces chicken breast
• 50g black truffles
• 1 celery ball
• 1 kg mashed potatoes
• 4 slices bread
• 2 bunch parley
• 500g spinach
• 2 shallots
• 2L chicken stock
• 1 kg mushroom
• 4 pieces sundried tomatoes
• 200g cream
• ½L chicken and truffle juice
1. Cut the truffles in thin slices, chop the rest and place the slices under the skin of the chicken. Season and cook in butter at low temperature.
2. Cook shallots in butter, add the spinach and cream; reduce and blend to a fine purée. Cook mushrooms, add some chopped parsley and truffle, and leave to cool.
3. Molded into two half sphere potato pulp mix with a little cream and chopped truffle. Add the mushrooms. Place in the freezer.
4. Unmold and form a ball by sticking the two half spheres together. Paner with chopped parsley and breadcrumbs.
5. Fry at 160°C. Sauté celery baked rolls, butter and chicken stock. Assemble the plate with all the elements.