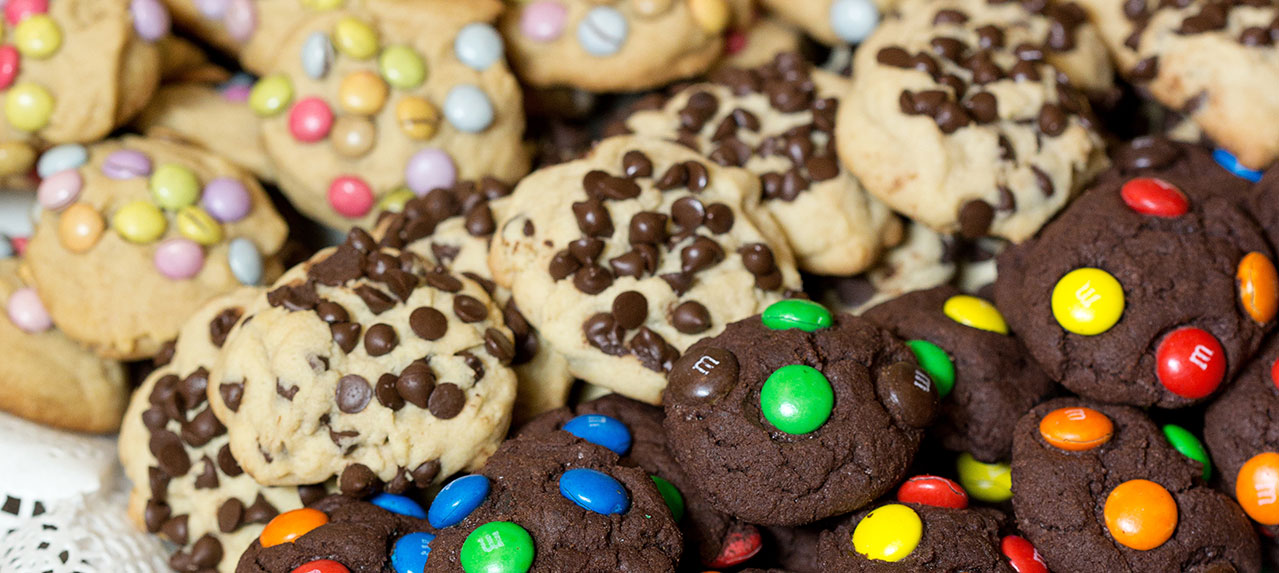 2 ¼ cup flour
1 tsp salt
1 tsp bicarbonate soda
2 sticks butter, softened
1 cup granulated sugar
2 large eggs, beaten
1 tsp vanilla
½ cup unsweetened cocoa
2 cups chocolate chips
1 cup chopped walnuts (optional)
1. Preheat oven 375°F.
2. Stir flour, salt and baking soda together.
3. In another bowl, stir butter, sugar eggs, vanilla and cocoa. Gradually stir flour mixture into butter. Add chocolate chips and walnuts and stir to distribute evenly.
4. Spoon dough onto greased baking sheets and bake for 10 minutes.
5. Cool on a baking rack.