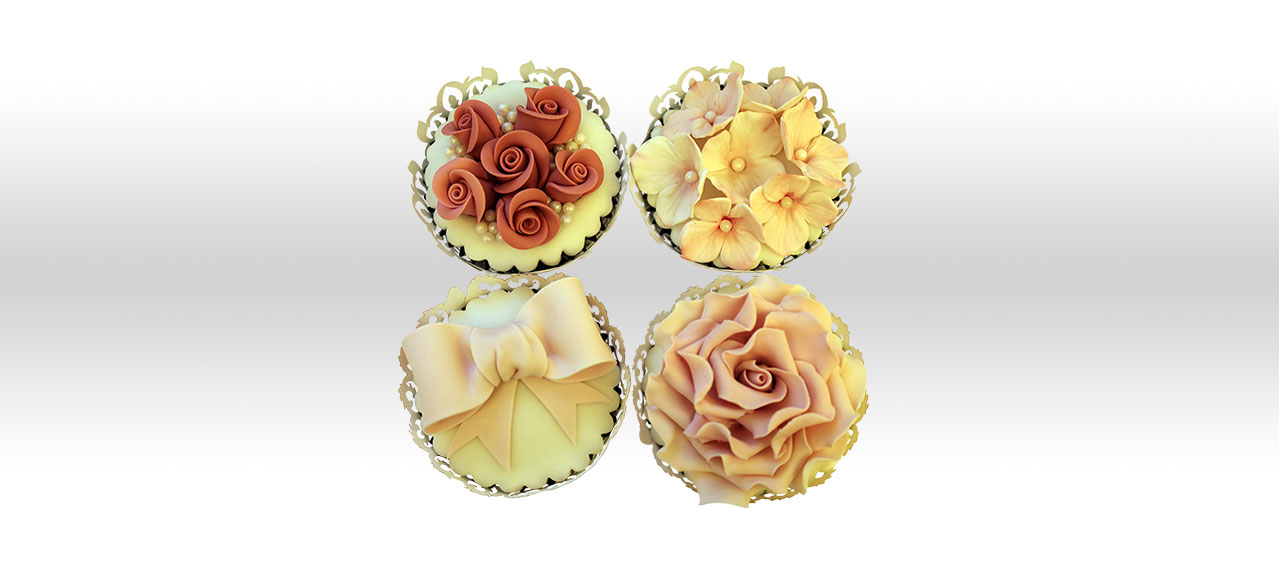 80g dark chocolate
2 tbsp cocoa powder
175g softened butter
1 tsp vanilla extract
175g soft light brown sugar
3 eggs separated
175g self-rising flour
Chocolate fudge icing
225g plain chocolate
8 tbsp double cream
225g icing sugar, sifted
2-3 tbsp recently boiled water
1. Grease and base line cupcake tins. Preheat the oven to 180°C.
2. Place the chocolate, cocoa powder, butter and vanilla extract in a bowl and melt over a pan of hot water.
3. Remove from the heat, stir until smooth and allow to cool slightly.
4. Cream the sugar and egg yolks until light and creamy. Fold in the chocolate mixture, followed by the flour.
5. Stiffly whisk the egg whites until they form soft peaks. Fold one tablespoon into the cake mixture to loosen and then add the remainder.
6. Divide the mixture evenly in the tins. Smooth the surface, leaving a small hole in the center of each.
7. Bake for 30-40 minutes until risen and springy to the touch. Remove from the oven and leave in the tins for 10 minutes before turning onto a wire rack to cool.
8. For the icing, melt the chocolate and cream in a bowl over a pan of hot water.
9. Remove from the heat and gradually beat in the icing sugar. If the mixture becomes too stiff, add enough hot water to make it a spreadable consistency.
10. Smooth the icing over the top of the cupcakes and decorate according to taste.