Serves 6-8 | Preparation Time 2 hrs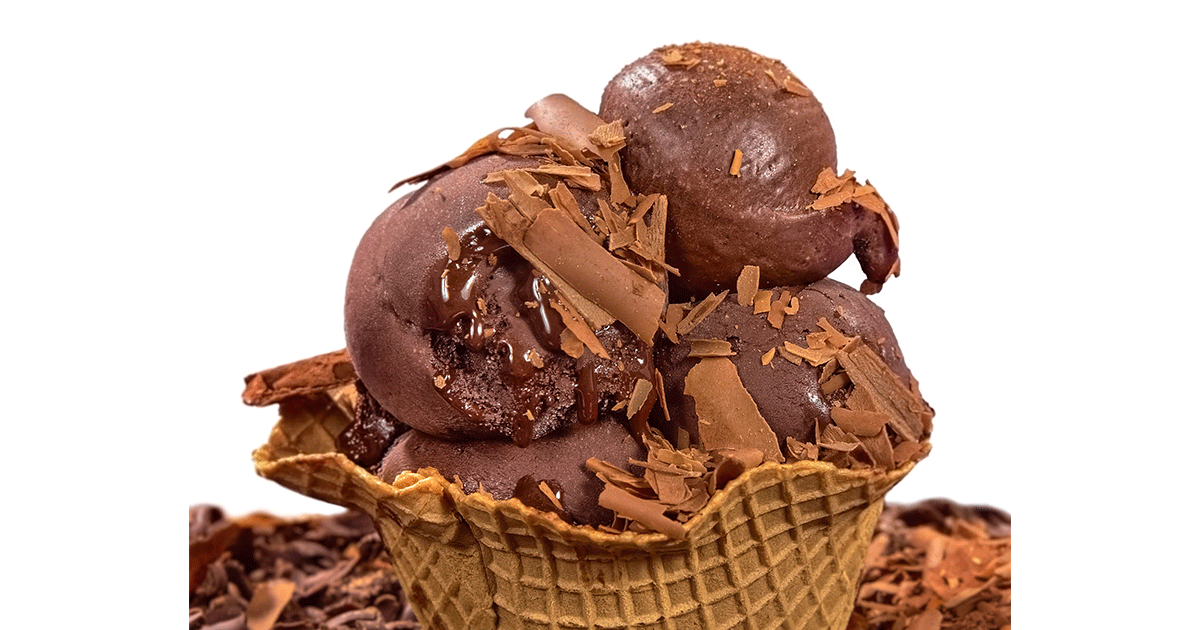 • 500 g fresh whole milk
• 25 g cream, 35%
• 160 g sugar
• 45 g unsweetened cocoa powder
• 40 g dark chocolate, 72%
1. Using a small casserole dish, heat the milk until 40°C, add the cream and heat until 45°C.
2. Mix together the sugar and cocoa and add them to the milk and cream mixture. Make sure the cocoa powder is smooth and without any lumps. If necessary, use a sieve.
3. Heat until the mixture reaches 90°C, while constantly stirring to avoid burning the milk.
4. At 90°C, add the chocolate pieces and continue stirring. When the temperature reaches 95°C, remove from heat and put the casserole dish in a deep bowl filled with ice, while stirring constantly.
5. The temperature should drop to at least 20°C in an hour or so.
6. Pour the mixture in your sorbetiere and follow the instructions for your machine.
7. When the machine finishes its cycle, serve the chocolate gelato immediately or transfer to an airtight container and put in the freezer.
8. Add chocolate chips to the gelato before putting it in the freezer for a delicious alternative.
I use Callebaut chocolate 72% and like to mix this chocolate gelato with some raspberry sorbet and chocolate sauce. It's divine!
MORE RECIPES FROM THE AUTHOR
OTHER RECIPES FROM THE HARD COPY