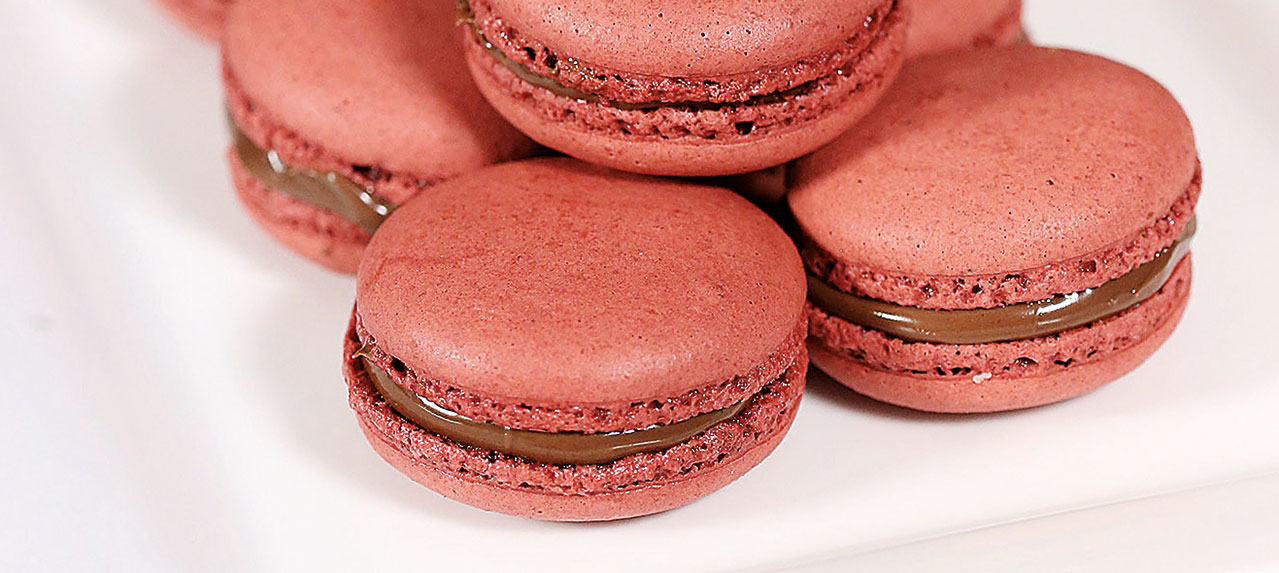 Macaron batter:
185g almond powder
185g powdered sugar
75g egg whites
30g cocoa powder
A few drops of dark red food coloring (optional)
*Tip: this adds not only color but also glossiness to the macarons
Italian meringue:
50g water
200g granulated sugar
75g egg whites (room temperature)
Filling: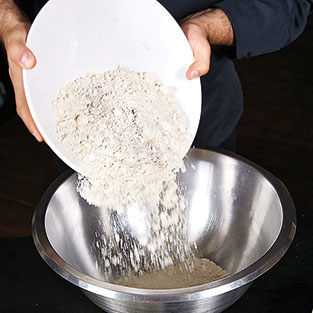 1. Combine almond powder, powdered sugar and cocoa powder in a food processor and mix 2-3 times for 10 seconds each time, pausing for at least 10 seconds in between.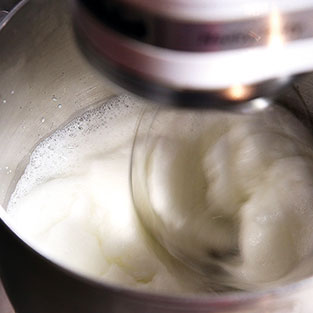 2. Put the mixture in a bowl and add the first portion of egg whites, mix with an electric mixer until it is a thick paste.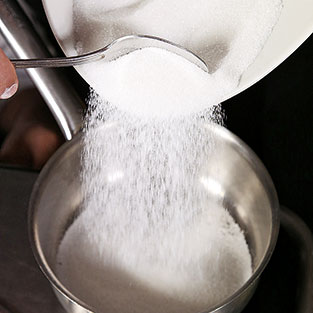 3. In the meantime, combine granulated sugar and water in a saucepan over medium heat.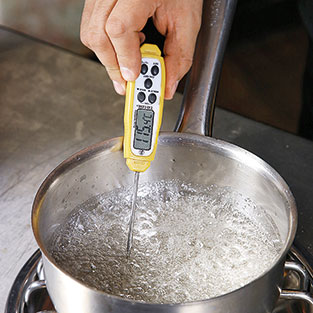 4. When sugar syrup reaches 115°C, start whipping the second portion of egg whites in a bowl at high speed, until it reaches 118°C.
Tip: it's important to be very exact, so use a kitchen thermometer.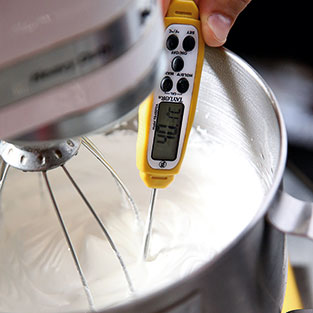 5. Once the syrup reaches 118°C, pour it slowly on the whipped egg whites in a steady stream between the side of the bowl and the beater, while the mixer is running. Continue beating at medium speed until the meringue reaches 50°C.
Tip: meringue shouldn't be too fluffy, and its optimal density is reached at 50°C.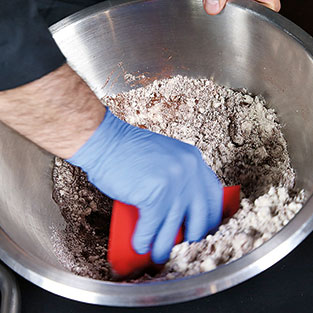 6. Using a spatula, fold in 1/3 of the meringue into the almond, sugar and cocoa paste and mix well.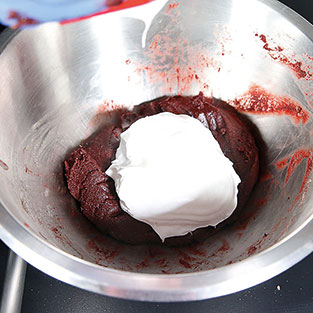 7. This next step is called macaronage: Carefully fold in the remaining meringue with an upward motion that starts from the center to the edges of the bowl.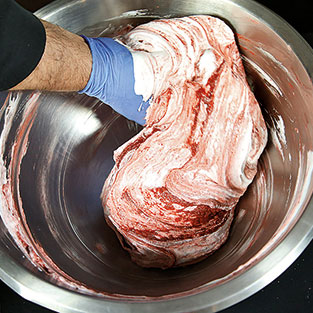 Slightly tilt the bowl in the opposite direction of the spatula.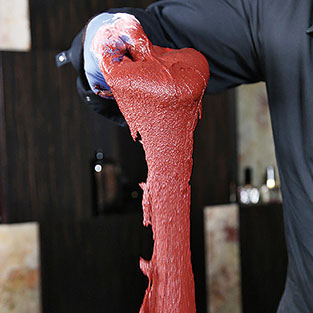 The batter is ready when it becomes shiny and has a syrupy consistency – not too thick, nor runny.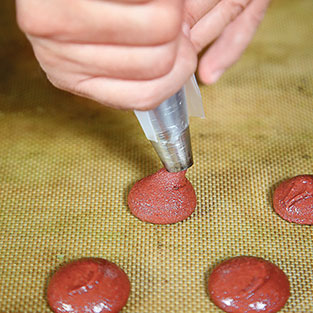 8. Using a pastry bag fitted with a medium plain tip, pipe batter into small rounds (about 3-4cm each) onto paper-lined sheet pans.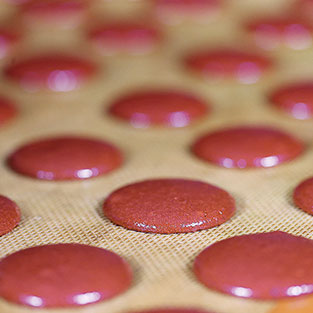 9. Let sit at room temperature for 20 minutes. When the macarons are ready to be baked, they will have a thin shell and a smooth surface.
Tip: before baking, hold pan carefully with both hands and slowly throw it upwards several times, allowing the rounds to flatten.
Bake at 140°C for 15 minutes – the macarons should not be too dark when ready. Cool completely before removing from pan.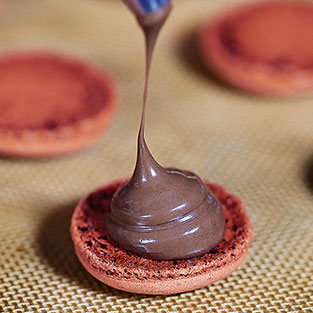 10. To make each macaron, pipe Nutella® in the middle of one shell and sandwich with an empty shell.
Store for 24 hours in the fridge before serving. They can be stored in the refrigerator for up to 5 days, or in the freezer for up to 2 months.