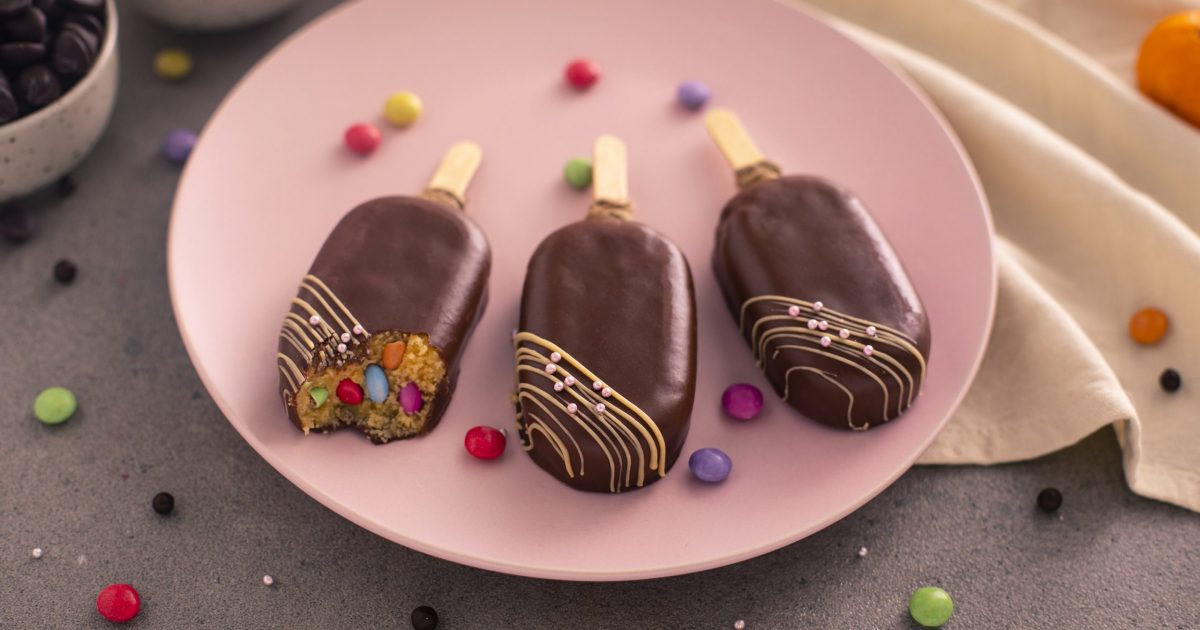 Orange cake
230 g butter
230 g caster sugar
20 g orange zest
10 g vanilla
200 g egg
230 g all purpose flour
30 g almond powder
14 g baking powder
60 ml orange juice
Cream cheese frosting
120 g cream cheese
50 g icing sugar
70 ml whipped cream
Milk chocolate enrobage
1000 g milk chocolate
250 g cocoa butter
50 g grapeseed oil
250 g ghazelnut croquant
Assembly and finishing
Orange cake
In a mixing bowl, using an electric beater, whisk butter, orange zest, and sugar till light and fluffy.
Add vanilla and eggs and continue to beat.
Using a spatula, fold in the dry ingredients in batches, alternating with the orange juice.
Pour the mixture into a prepared pan and bake at 160°C for 20 minutes.
Cool before using.
Cream cheese frosting
In a mixing bowl, whisk cream cheese with half the icing sugar until just smooth.
Separately, add the other half of the icing sugar to the whipping cream and whisk to soft peak.
Using a spatula, fold small quantities of whipped cream into the cream cheese mixture until just incorporated. Over handling will curdle the mixture.
Milk chocolate enrobage
Melt the chocolate and add melted cocoa butter, grapeseed oil, and hazelnut croquant.
Bring temperature up to 33°C to use for enrobing.
Assembling and finishing
Crumble the cake and add as much frosting as required to get a soft consistency.
Mix in the smarties and fill the cakesicle molds and freeze until set hard.
Dip in the enrobage and serve.
OTHER RECIPES YOU MIGHT LIKE