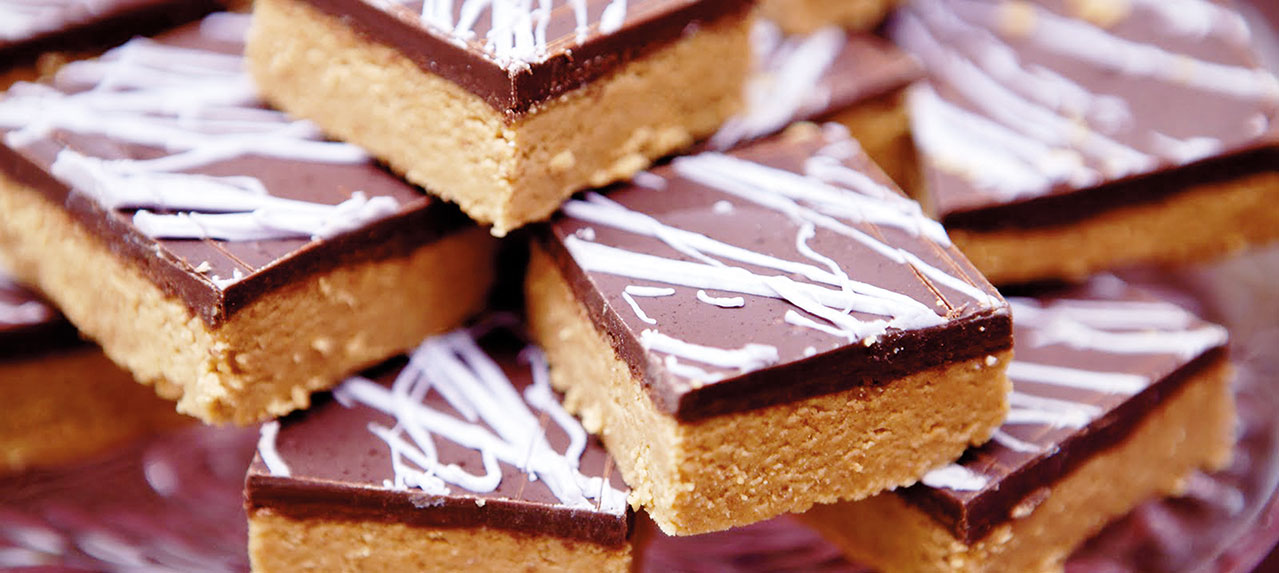 1 ¼ cup peanut butter
¾ cup butter at room temperature
1 cup powdered sugar
3 cups graham cracker crumbs or biscuits
1 cup powdered sugar
¾ cup peanut butter
2 cups semi-sweet chocolate chunks
1. Butter a 13×9-inch (quarter sheet) pan and line with parchment paper.
2. In the bowl of an electric mixer, fitted with the paddle attachment, beat 1 ¼ cups peanut butter on speed 2 (medium) until creamy. Add butter and continue beating until creamy. Scrape down sides and bottom of bowl and gradually beat in 1 cup powdered sugar.
3. With hands or a wooden spoon, work in 1 cup powdered sugar and graham cracker crumbs.
4. Press down into prepared pan and smooth the top with spatula.
5. In a small saucepan, melt ¾ cup of peanut butter and chocolate chunks over low heat, stirring constantly until smooth.
6. Carefully pour melted chocolate over the graham cracker crust.
7. Refrigerate for at least 1 hour or until chocolate is firm. Cover with plastic wrap and store in refrigerator.
8. Cut into 12 bars.