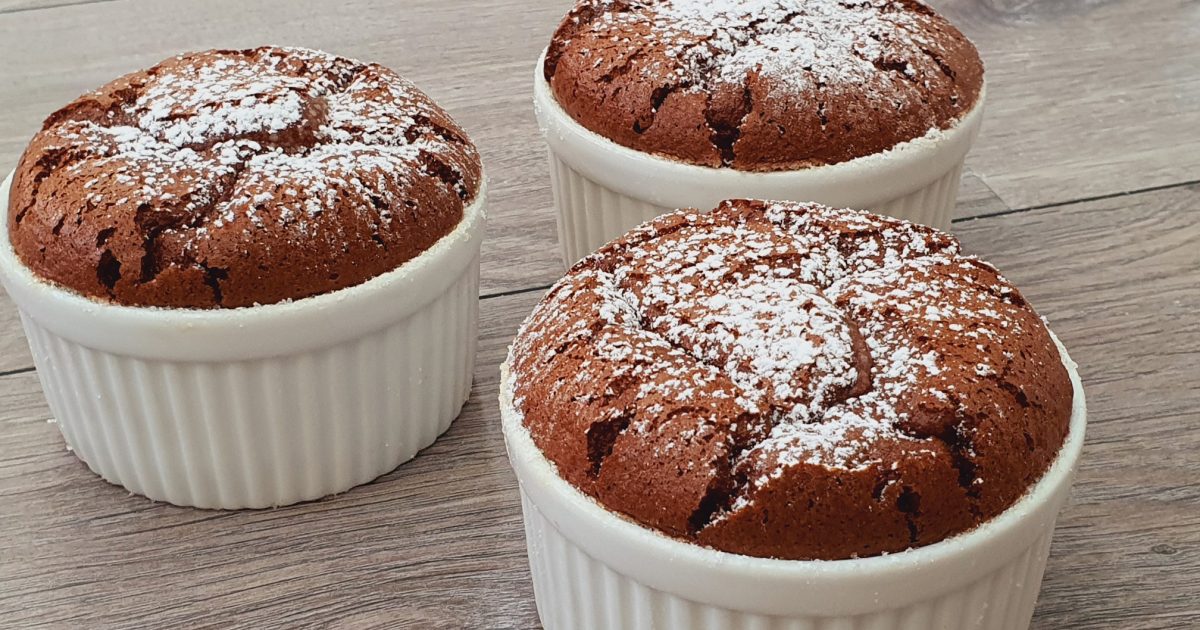 • 300 g milk
• 20 g cornstarch
• 3 eggs yolks or 60g
• 6 egg whites or 200g
• 300 g chocolate
• 50 g caster sugar
1. Place the pieces of chocolate in a large bowl.
2. Pour the milk into a saucepan and add the cornstarch.
3. Heat and whisk until it boils. Pour onto the chocolate immediately.
4. Add the egg yolks and mix again.
5. Preheat your oven to 170°C.
6. Whisk the egg whites with the sugar until the mixture becomes very firm.
7. Add to the chocolate. Mix gently with a spatula.
8. Butter the 10 ramequins and pour the batter up to the top of each ramequin.
9. Bake for 12 minutes and serve immediately.
OTHER RECIPES FROM THE HARD COPY