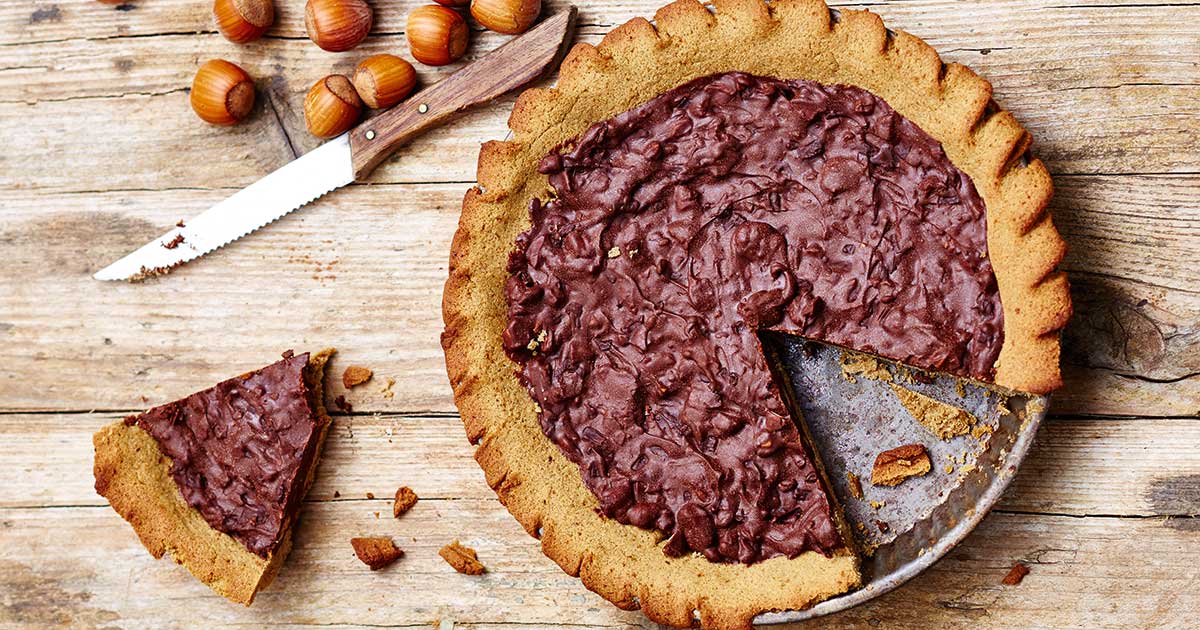 200g Dark chocolate (at least 70% cocoa)
3 handfuls Crushed hazelnuts
200g Butter or soft coconut
20g Grated ginger
1/2 tsp. Coarse salt
300g Buckwheat flour
100g Coconut sugar
1 pinch Himalayan salt
2 Eggs
1. Prepare the dough by mixing flour, butter, sugar and salt. Add the eggs and mix well to obtain a smooth paste.
2. Spread the dough in a pie pan of 26cm diameter. Use the fork to decorate the rim of the crust and bake for about 10min in the oven at 180°C, preheated to 220°C, monitor the baking.
3. Melt the chocolate with the bain-marie, place it with butter in a saucepan. Add the ginger and hazelnuts, then mix. Pour the mixture over the cooled pie shell and sprinkle with coarse salt.
4. Leave it to cool completely before eating.
5. The pie can be kept for 4 or 5 days in an airtight container.