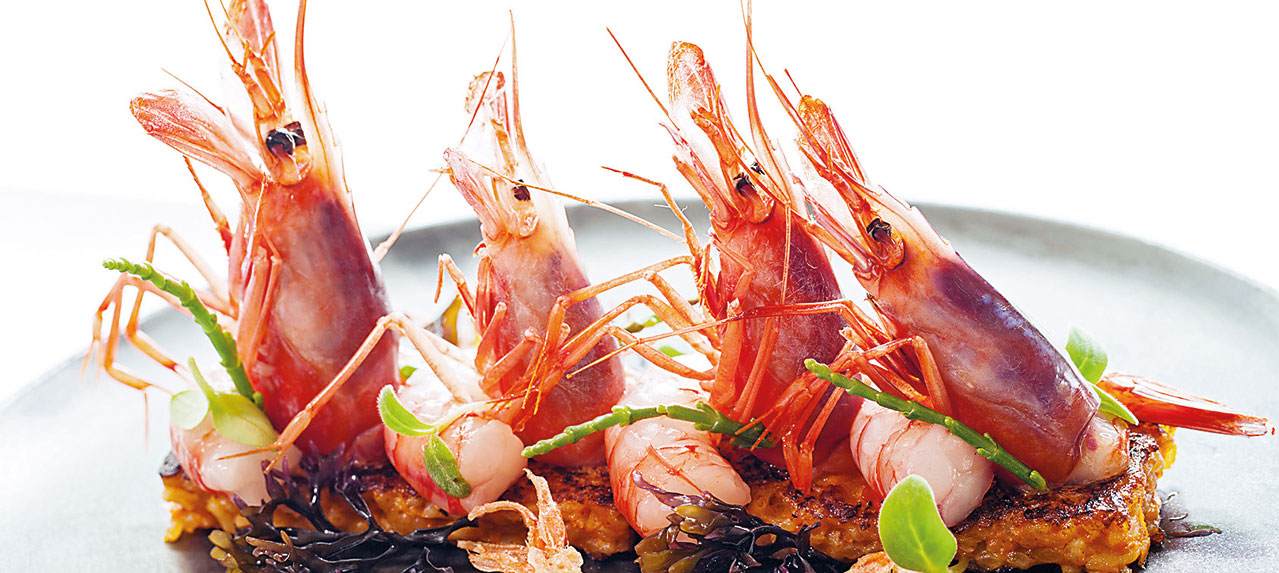 3 cups of white rice
1 chorizo sausage
3 onions
4 garlic cloves
200g peas
3 carrots
3 zucchinis
1 packet saffron (100g)
2 tbsp tomato sauce
Tabasco, salt, white pepper
1 large spoonful of fish bouillon
200g baby shrimp
1 box of frozen mussels
1 bag of clams
2 ladles of olive oil
½ cup white wine
Salt and white pepper
Sauce
50g butter
1 onion
4 tomatoes
½ a carrot
1 celery stalk
1 leek
1 cup of white wine
4 to 5 pieces of shrimp shells
1 slice fish fillet
1 small box lobster bisque
1 fish bouillon
2 tbsp tomato sauce
1. Cut onion, tomatoes, carrot, leek, celery in large cubes. Sauté with butter, add the shrimp shells, fish fillet, white wine and let it boil for a few minutes then add the lobster bisque and 2 glasses of fish stock.
2. Put everything in a blender then heat adding tomato sauce.
3. Dilute 1 sachet of saffron in ½ liter of water and dilute the fish bouillon in 1 liter of water.
4. Soak rice in ½ cup of water.
5. Cut the chorizo, onions, peppers, zucchini into small cubes.
6. Sauté the onions and garlic with olive oil, add the chorizo, carrots, peppers, zucchini, peas, shrimp, mussels and clams, add the rice and wine, mix well then add a few drops of Tabasco, salt and pepper.
7. Add the saffron water (4 glasses) and fish stock (2 cups), simmer over low heat until rice is cooked.
8. Serve in individual plates, garnished with a spoonful of sauce and jumbo shrimp.