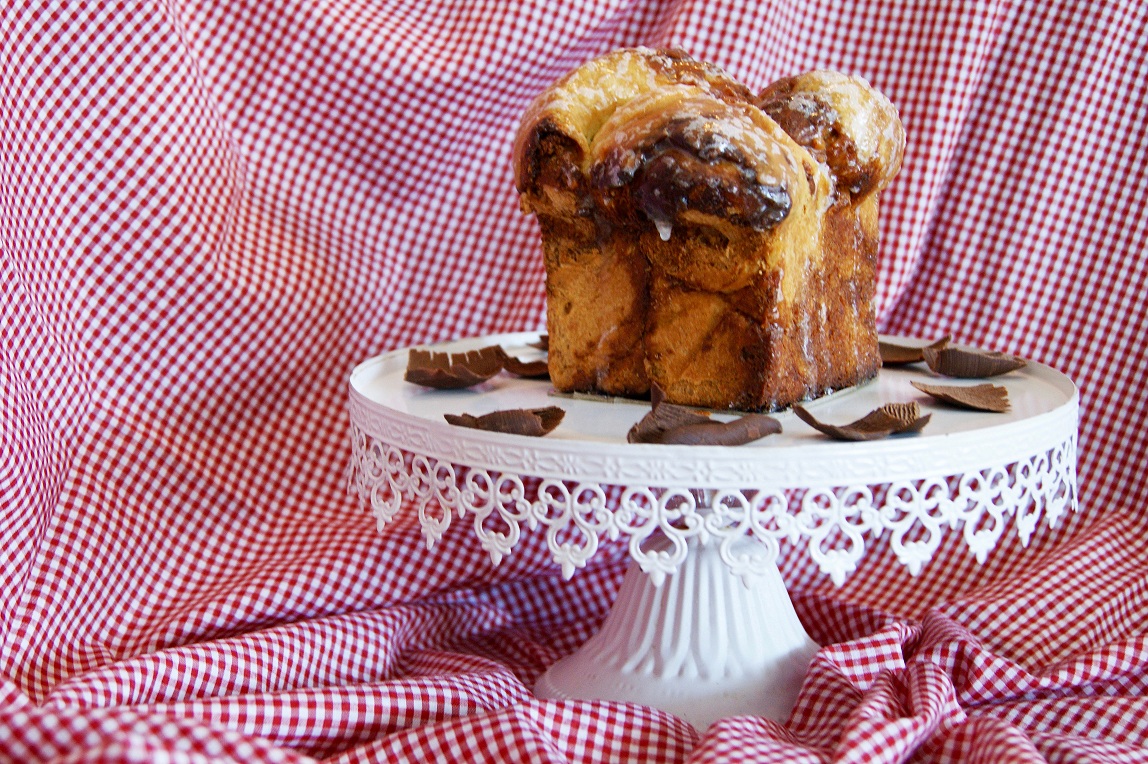 Brioche dough
1000 g flour
80 g sugar
15 g salt
350 g eggs
40 g fresh yeast
400 g soft butter
Cinnamon pastry cream
500 g milk
10 g cinnamon powder
450 g eggs
For the Brioche dough
In a mixer fitted with hook attachment, combine flour, sugar, salt, fresh yeast and eggs.
Mix on 2nd speed.
After 7 minutes, add the butter and mix for another 8 minutes.
Transfer dough to a large bowl. Cover bowl with plastic wrap and refrigerate overnight.
The next day. Heat proofing to 27°C.
Butter 8 molds. Scale cold dough into 280g.
Roll out the dough on a flour surface, spread cinnamon cream and give the desired shape.
Proof for about 2 hours.
Brush the fermented brioche with egg wash.
Bake at 170°C for 20 minutes.
For the Cinnamon pastry cream
In a medium pot, bring the milk and cinnamon powder to the boil.
In a separate bowl, mix the egg yolks with the sugar and corn flour.
Combine the two mixtures together in the pot and cook at a boil for about 2 minutes.
Stir in the butter with a whisk.
Cover the surface with plastic wrap and set aside in the refrigerator.

Chef's Tip
USE A STRONG FLOUR RICH IN PROTEIN, TYPE 45. IF YOU USE A VERY STRONG FLOUR YOU CAN ADD MORE BUTTER AND EGGS.