CINNAMON FRENCH TOAST MUFFINS
BY MRS CLUELESS/ TINA KHALIL
Serves 12 | Prep/cooking 1 hr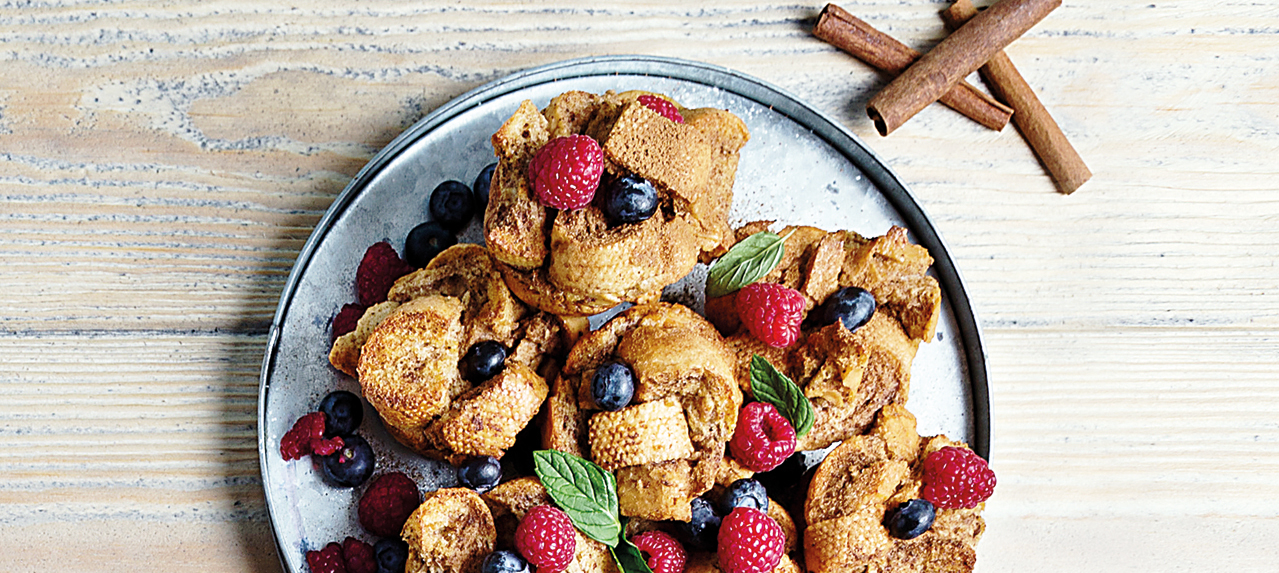 • 6 large eggs
• 2 cups whole milk
• 1 ½ tbsp sugar
• 1 ½ tbsp vanilla extract
• 2 tsp ground cinnamon
• 14 cups cubed bread
1. Preheat the oven to 160°C. Grease a muffin tin with butter or cooking spray.
2. In a large bowl, whisk together the eggs, milk, cinnamon, sugar and vanilla extract.
3. Add the cubed bread to the bowl and fold until combined and the bread has absorbed all of the liquid.
4. Divide the bread mixture among the muffin tin cups, pressing it lightly into each cup to compact it.
5. Bake the French toast cups for 25 to 30 minutes until they're slightly crisp on top and cooked throughout.
6. Allow the cups to cool for 5 minutes in the muffin tin then scoop each one out and serve topped with maple syrup or vanilla glaze.