CINNAMON FRENCH TOAST & SUMMER BERRIES
Serves 2-4 | Preparation 15 mins Cooking 20 mins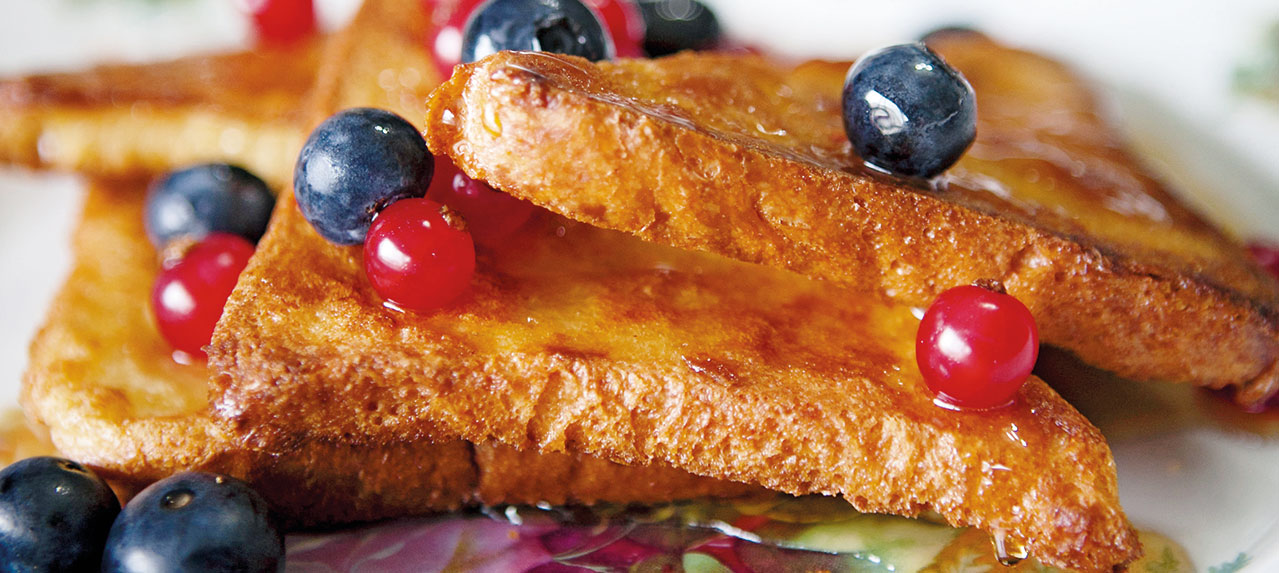 1 egg
2 egg whites
60 ml milk
1 tsp rosewater
½ tsp ground cinnamon
30g unsalted butter
6 slices white bread, sliced diagonally
150g berries of your choice
Maple syrup
1. Preheat the oven to 180°C. Line a baking tray with parchment paper.
2. In a shallow bowl, whisk the egg and egg whites until foamy. Whisk in the milk, rosewater, and cinnamon.
3. Dip bread slices two at a time in the mixture for 1 minute on each side until well soaked. Hold over a dish to drain off excess liquid.
4. In a large frying pan over a medium heat, heat 1 tablespoon of butter.
5. Add soaked bread slices one at a time and cook for 1 to 2 minutes on each side until golden.
6. As soon as a bread slice is done, place it on the baking tray and keep warm in the oven.
7. To serve, top the warm French toast with berries of your choice and a drizzle of maple syrup.