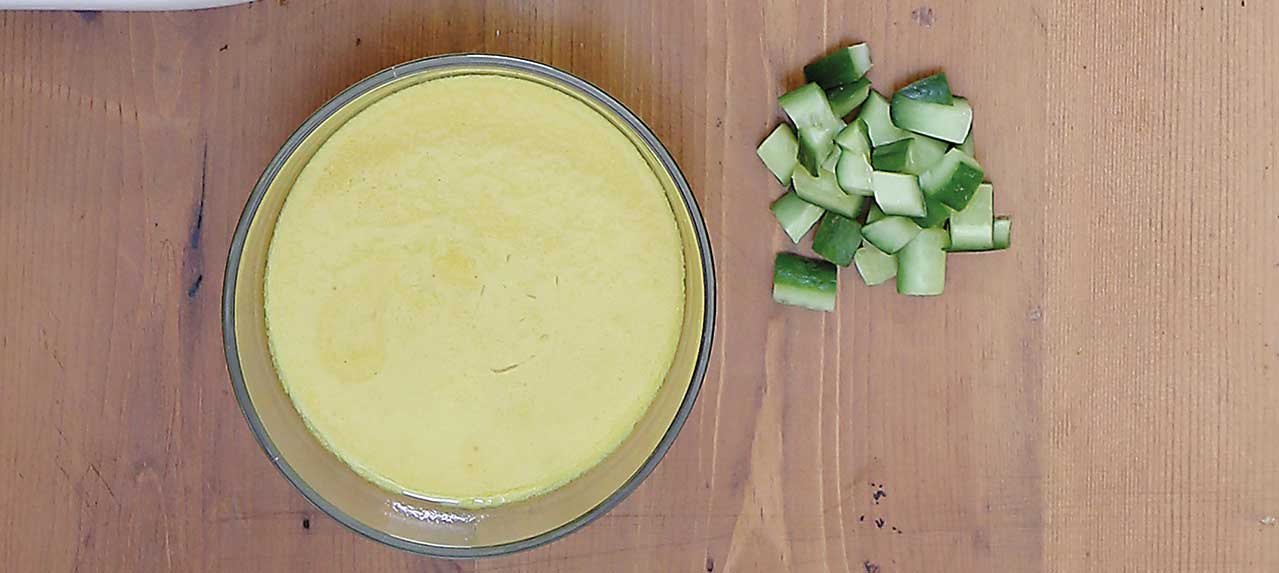 6 anchovy fillets packed in oil, drained
1 small garlic clove
Salt
2 large egg yolks
2 tbsp fresh lemon juice
¾ tsp Dijon mustard
2 tbsp olive oil
½ cup vegetable oil
3 tbsp finely grated Parmesan cheese
Freshly ground black pepper
1. Chop together anchovy fillets, garlic, and pinch of salt.
2. Use the side of a knife blade to mash into a paste and then scrape into a medium bowl.
3. Whisk in egg yolks, 2 tablespoons lemon juice, and mustard.
4. Adding drop by drop to start, gradually whisk in olive oil, then vegetable oil; whisk until dressing is thick and glossy.
5. Whisk in Parmesan. Season with salt, pepper and more lemon juice, if desired.
Can be made 1 day ahead.