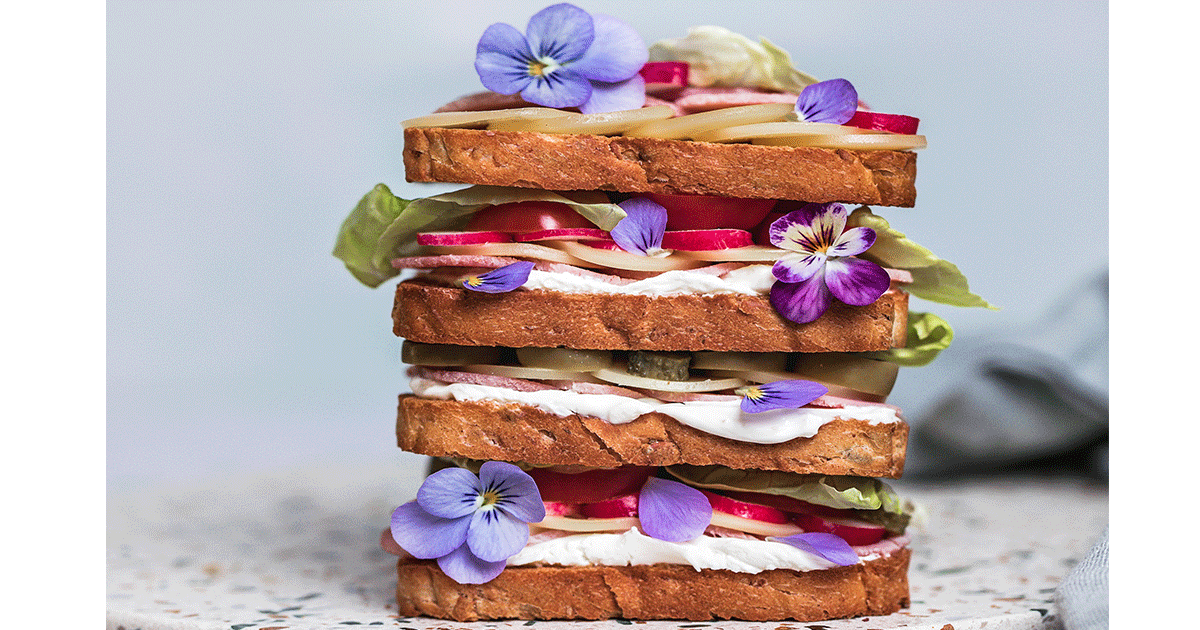 Pesto sauce
4 cups fresh basil leaves
250ml organic olive oil
1 clove of garlic, peeled
100g grated parmesan cheese
50g pine nuts
Salt to taste
Spread 3 slices of bread with cream cheese.
Top each one with ham, cheese, tomato slices, radish, and olives.
Alternate between each layer by adding lettuce and pickles.
The 4th slice of bread will be added on top. You can add some ham, tomatoes, pickles, olives, radishes and can decorate the layers with edible flowers.