Serves 3 jars | Prep/cooking 15 mins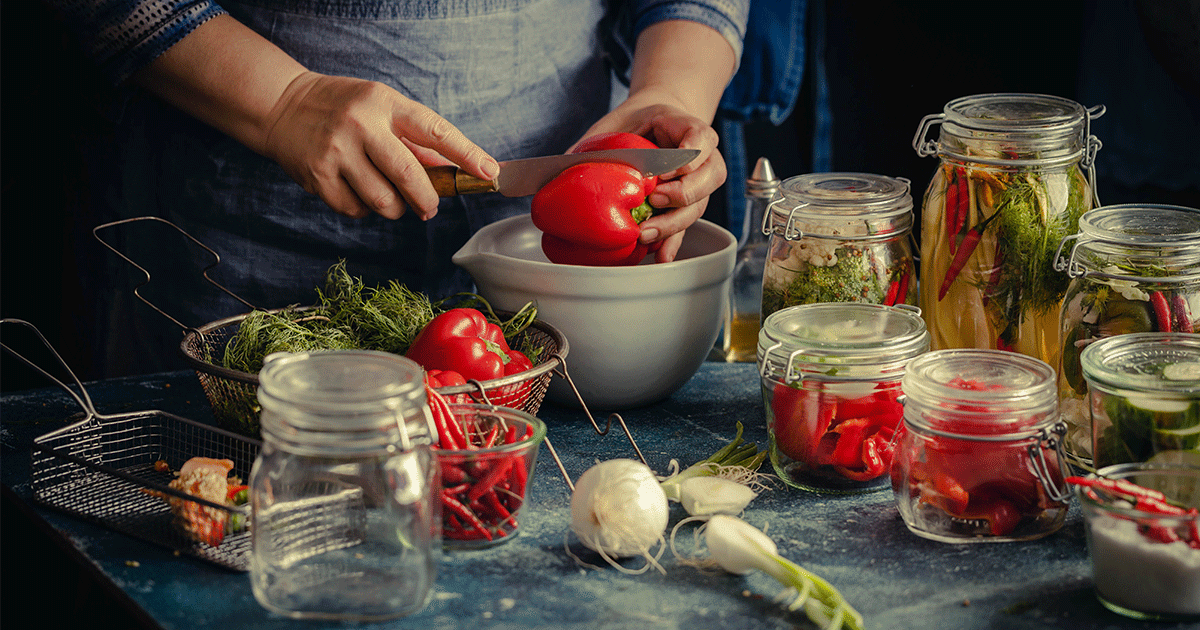 1kg cucumbers
1kg carrots
1kg green tomatoes
1kg small green and red peppers
4 small onions
4 garlic gloves
1 tsp. mustard seeds
3 hot green chili
1 tsp. olive oil
1 cup of chopped cabbage
1l hot water
3 tbsp. Himalayan rock salt
1 cup of red vinegar
1 ginger
1 cup thyme leaves
Add salt to the hot water.
Cut the cucumbers, cabbage, carrots, tomatoes, onions, garlic and thyme leaves (medium size).
Fill three medium-size jars with green peppers with the chopped vegetables.
Put the green and red stuffed peppers in the jars and add the mustard seed and green hot chili.
Fill the jars with the salted water (half full) then add the vinegar and olive oil.
Close the jars firmly and store them in a dark place for two weeks before consuming.
Homemade pickles are tastier, healthier and much easier to make than you'd expect. Recommended months to prepare pickles are July, August and September.
Stick a label on each jar with the date of preparation.
Once you open the jar, put it in the fridge.
OTHER ARTICLE YOU'LL ENJOY