COCONUT & MANGO EASTER EGG
Serves 8 | Preparation Time 15 mins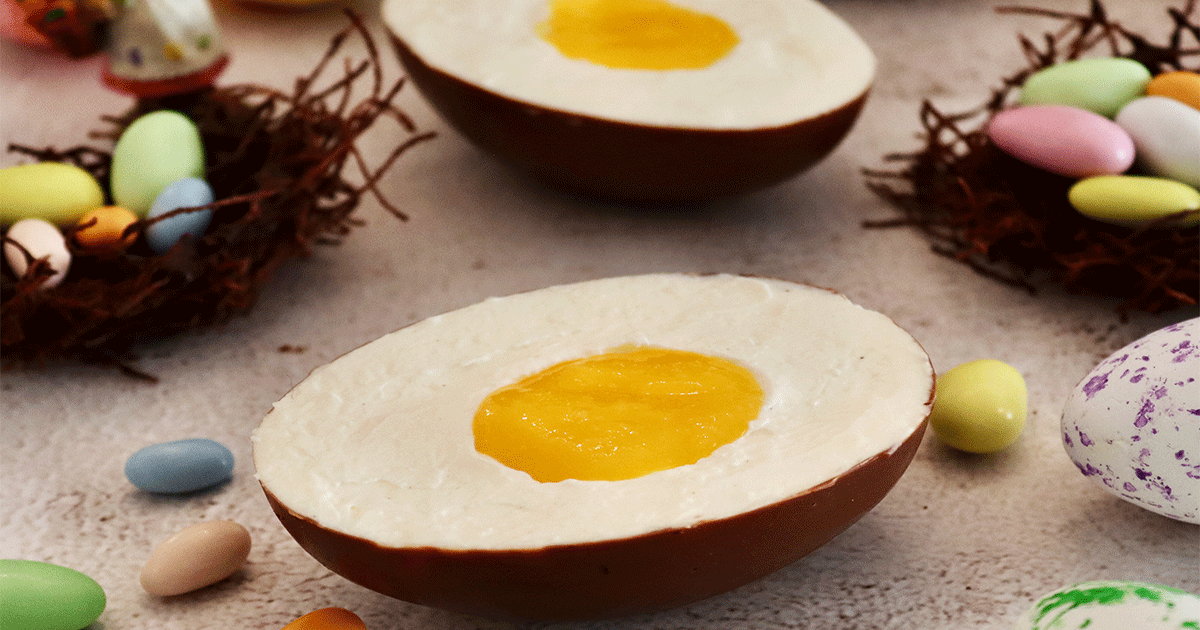 Coconut cream
Whip the cream with the mascarpone and the sugar. Add the shredded coconut gently.
Mango purée
Mix the mango flesh to a fine purée.
Assembly
Fill the milk chocolate egg with the coconut cream, make a hole in the center using a small spoon and fill with the mango purée.