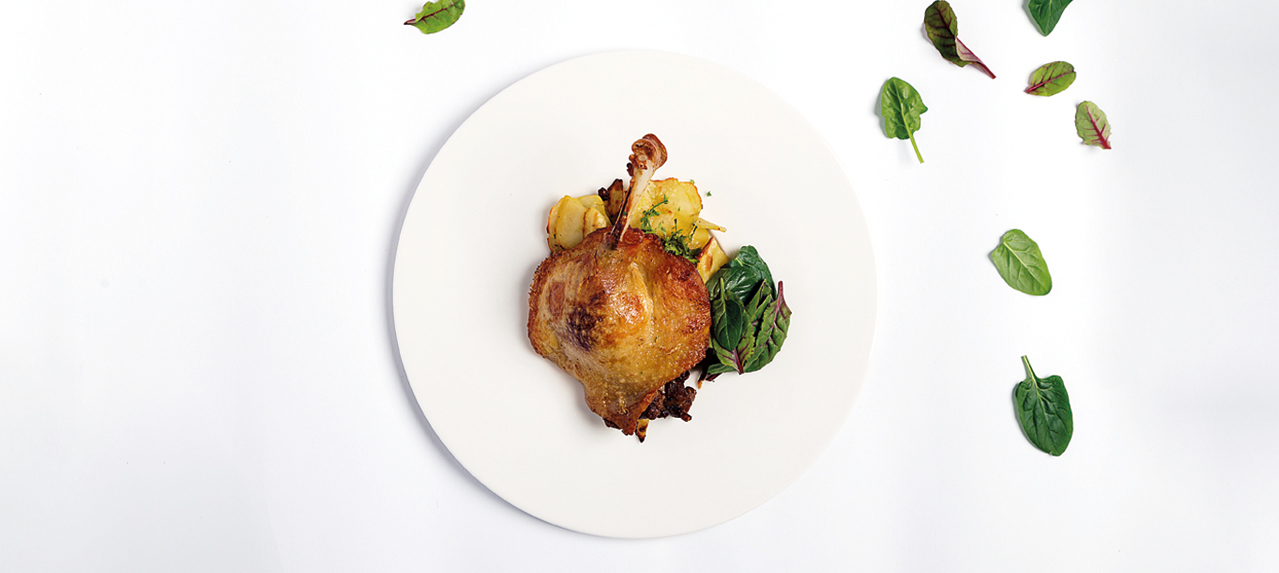 • 4 duck legs
• 1 kg duck fat
• Coarse salt and pepper
• Superfine sugar
1. Sprinkle the duck legs with a little bit of coarse salt and superfine sugar then leave aside at
room temperature for two and a half hours (tip from Chef Clayrevoles).
2. Pat dry the duck legs with a dish towel to remove the salt and sugar as much as possible. Put
them in a cast iron pan preferably.
3. Cook covered with duck fat along with five bay leaves and a garlic clove for two and a half
hours on a very low heat.
4. The cooked duck legs can be kept in a jar in the refrigerator, covered with their cooking fat,
for one month.
5. Then put your duck legs in a very hot oven (220°C) until they turn golden and serve with
Sarladaise potatoes or seasonal vegetables.