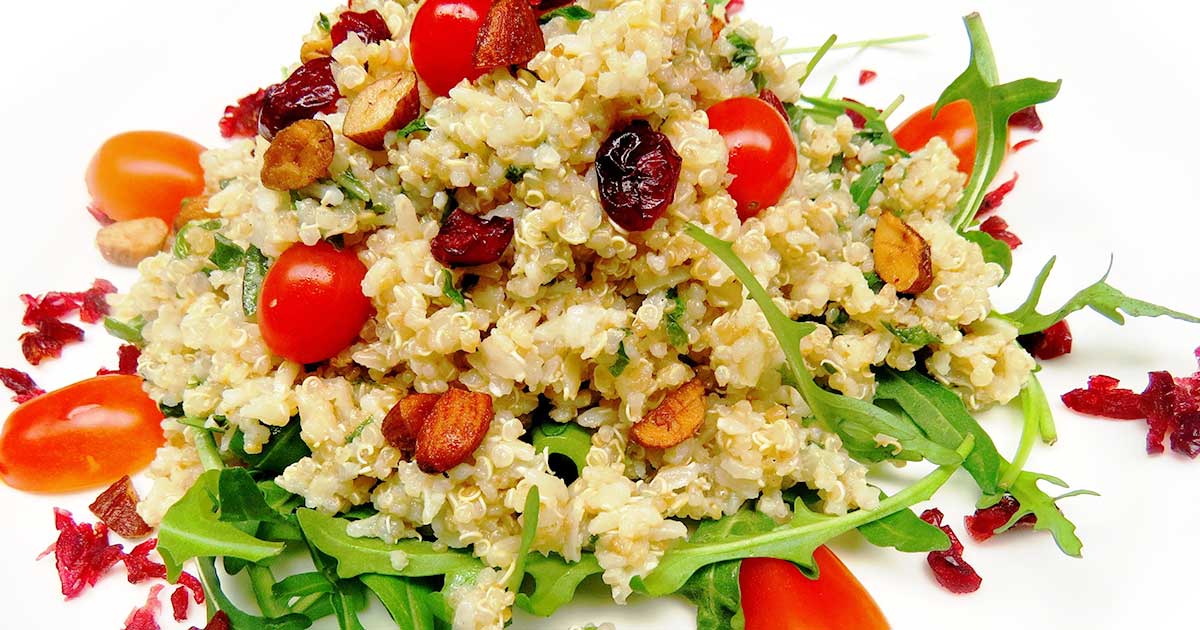 2 cups quinoa, boiled
2 cups brown rice, boiled
5 tbsp parsley
18 tbsp basil
1 cup whole almonds
2 ½ cups dry cranberries
15 cups rocket leaves
Dressing
1 ½ cup lemon juice
2 tsp olive oil + 1 garlic clove mashed together
1 ½ tbsp olive oil
Salt to taste
Black pepper, to taste
1. Mix the boiled quinoa, boiled brown rice, parsley and basil.
2. Prepare the sauce by adding olive oil, lemon juice, salt, garlic paste, and black pepper and whisk well.
3. Add the sauce to the quinoa and rice mix.
4. Pour the mixture onto rocket leaves, then add cranberries and almonds on top.