DARK CHOCOLATE, PASSION FRUIT & MANGO BONBONS
BY CHEF MOHAMAD ABBAS, FOUR SEASONS HOTEL BEIRUT
Serves 6 | Preparation 30 mins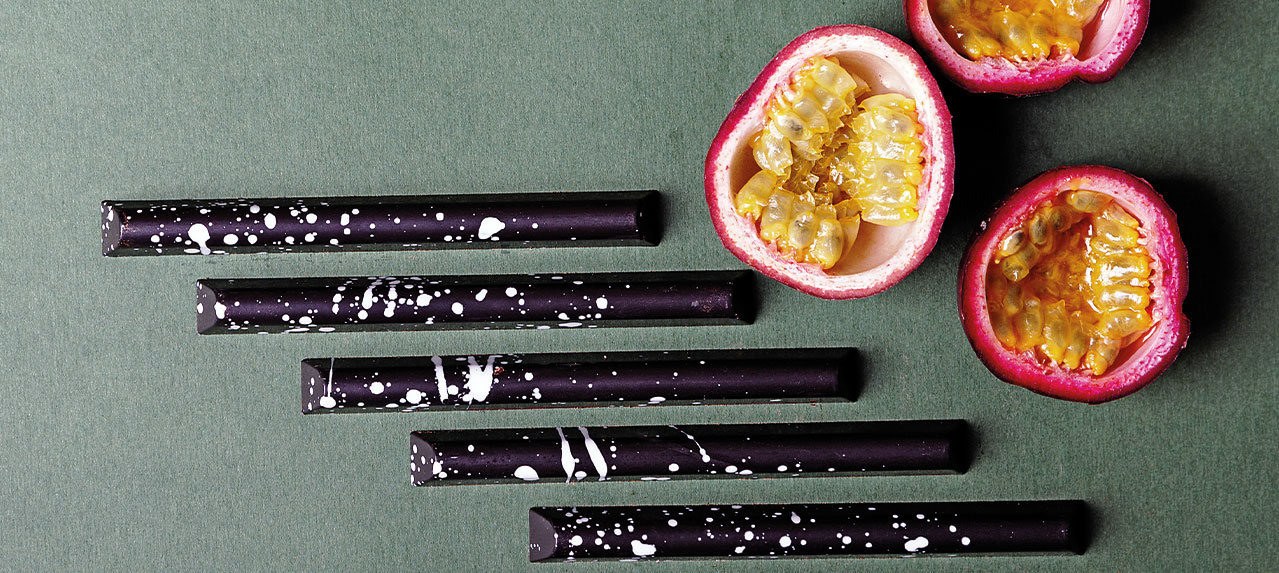 Ganache
100g cream
250g milk or dark chocolate
50g passion fruit purée
50g mango purée
20g butter, cut in cubes
1. Place the chocolate into a large bowl and set aside.
2. Heat the cream on medium heat until it simmers then pour it on the chocolate.
3. Keep it aside as it is for 5 minutes, then mix both in the center only.
4. Gradually incorporate the remaining chocolate until the mixture is smooth and shiny.
5. Set aside to cool at room temperature.
Molding
6. When the ganache is set, pipe it in the chocolate molds.
7. Use tempered chocolate to close the bottom and leave it to set.
8. Put the mold in the refrigerator for 10 minutes, then turn it over to the chocolate side.
9. Melt cocoa butter and color it with white coloring.
10. Sprinkle cocoa butter on the mold to decorate as desired.
11. Temper the dark chocolate and fill the molds and turn it upside down to remove all excess chocolate.