DOUBLE CHOCOLATE CRACKLE COOKIES
BY WISSAM ATALLAH, BOLD CHOCOLATIER
Serves 16 cookies | Prep/Baking Time 60 min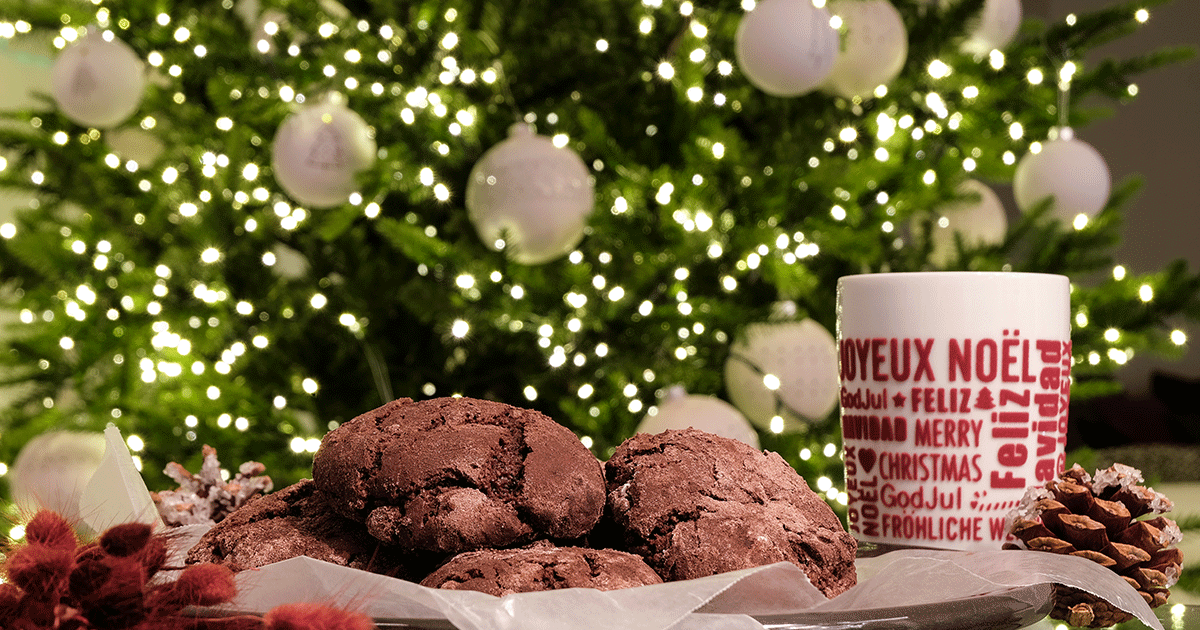 • 150 g plain flour
• 30 g raw cacao powder
• 1 tsp baking powder
• 200 g caster sugar
• 60 g unsalted butter chilled and diced
• 20 g raw cacao nibs
• 2 eggs, lightly beaten
• 1 tsp vanilla extract
Sift the flour, cacao powder, baking powder and caster sugar into a large bowl. Rub the butter into the flour mixture with your fingertips until it clumps together and resembles coarse breadcrumbs, then stir in the cacao nibs.
Whisk together the eggs and vanilla extract, then add to the flour mixture. Mix until combined, then cover and allow to rest for 30 minutes.
Meanwhile, preheat the oven to 190°C and line two baking trays with greaseproof paper.
For the crackle topping, sift the icing sugar and cacao powder into a bowl. Shape the cookie dough into walnut-sized balls and drop into the crackle topping mixture, tossing until well coated. Place on the lined baking trays, leaving space for the cookies to spread.
Bake for 10-12 minutes, or until just set when lightly touched.