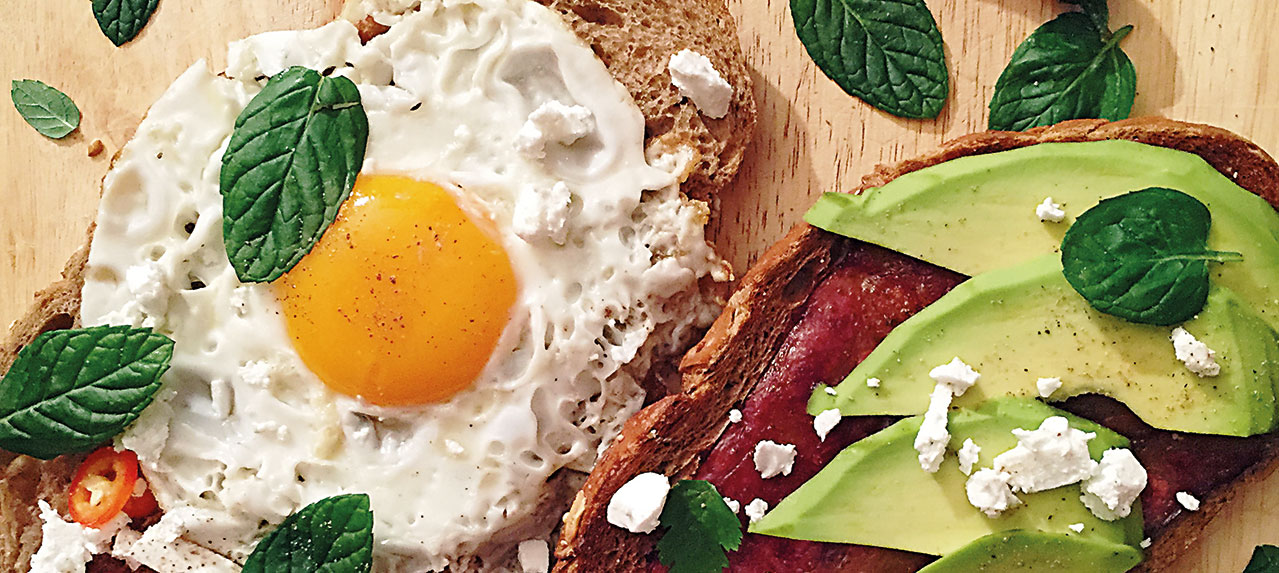 Whole wheat bread
Half an avocado
1 fried egg
100g feta cheese
2 strips bacon
Fresh mint leaves
Chili
Extra Virgin olive oil
1. Bake the 2 strips of bacon until cooked, place on one of the toasted bread slices while it's still hot.
2. Thinly chop the avocado and place on the bacon.
3. On the other toasted slice of bread, place the fried egg (not well done) and place the crumbled feta cheese generously on both breads.
4. Drizzle Extra Virgin olive oil on the open faced sandwich and season with coarse salt and
fresh black pepper.
5. Top with fresh mint leaves and serve with black olives and a side of thyme salad.