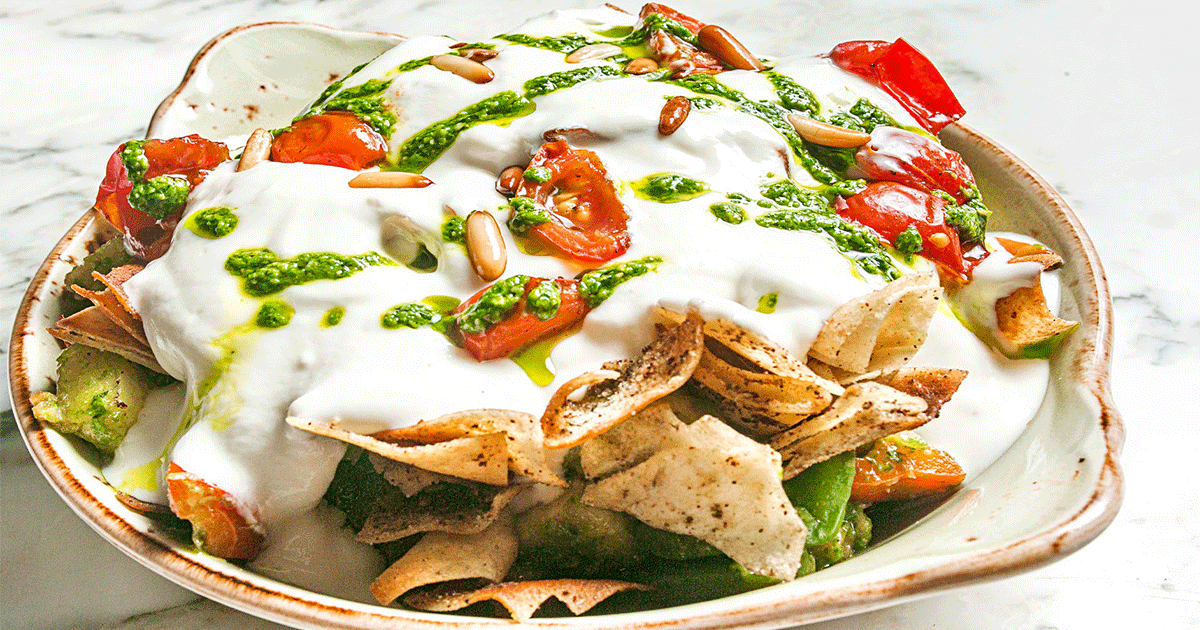 400 g grilled eggplants
150 g chickpeas, cooked
100 g cherry tomatoes, confit
400 g yogurt
50 g tahina
100 g pesto sauce
10 g garlic, crushed
20 g pine nuts, grilled
100 g pita bread
Sprinkle of white pepper
4 g salt
In a bowl, mix the eggplants with the chickpeas, half of the cherry tomatoes and half of the pesto sauce. Place in a bowl.
Toast the bread and add on top of the eggplant mix.
In a bowl, mix the yogurt with the tahini and the garlic. Mix well till you get a creamy consistency.
Season with salt and white pepper.
Pour the tahini mixture on top of the pita bread.
Garnish with pine nuts, cherry tomatoes and pesto sauce. Enjoy!