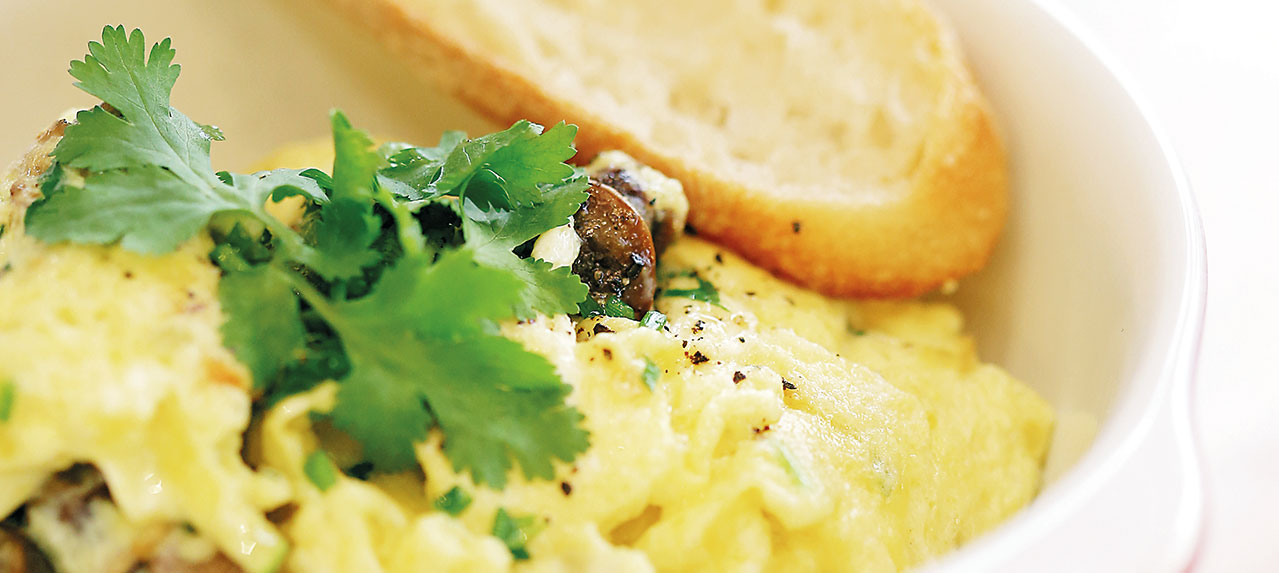 3 eggs
30g pre-cooked escargot
60g zucchini
15g fresh cream
10g olive oil
5g onions
4g parsley
3g coriander
Salt and pepper to taste
1. Finely chop peeled garlic and the onions.
2. In a bowl, whisk together the eggs, fresh cream, coriander, parsley, salt and pepper.
3. In a small non-stick skillet, cook the chopped garlic and onions in olive oil over moderately low heat, stirring continuously for 30 seconds.
4. Add the escargot to the pan, and stir for 1 minute more. Add the zucchini and cook
the ingredients while stirring.
5. Pour the egg mixture into the skillet and stir until it is cooked through.
6. Serve with a toasted baguette on the side.