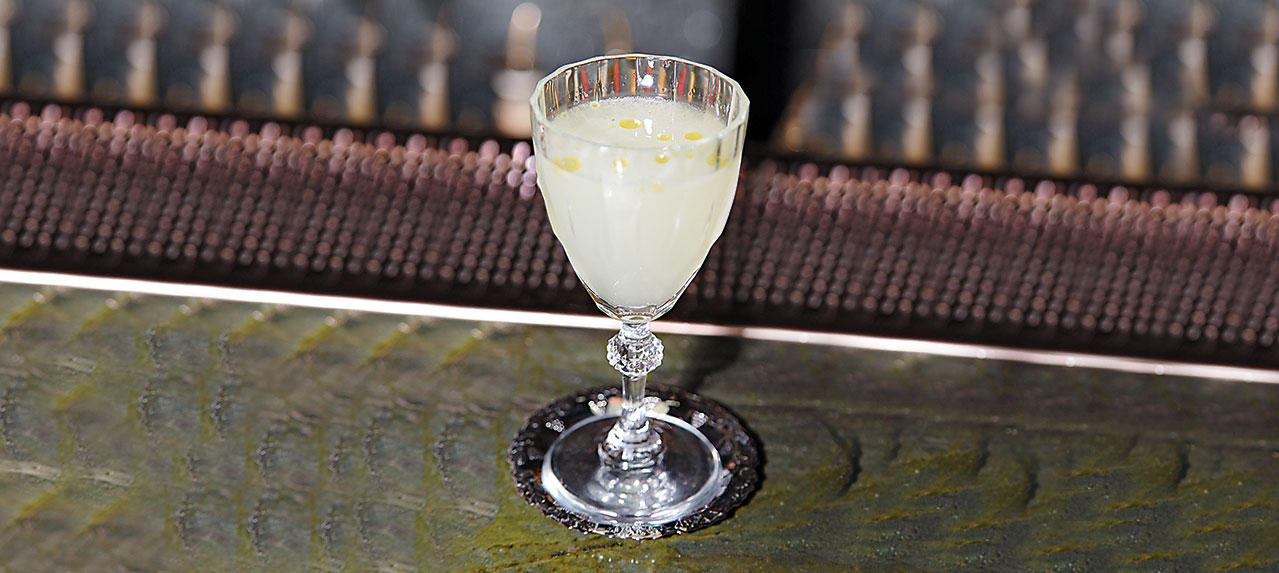 50 ml Bacardi Superior rum
10 ml Skinos Mastiha Liqueur
20 ml lemon juice
20 ml sugar syrup
1. Add lemon juice, sugar syrup, Bacardi Superior rum and Skinos Mastiha Liqueur and muddle gently three times with basil leaves.
2. Shake with ice cubes, double strain and serve in a chilled glass with no ice.
3. Garnish with three drops of olive oil on top.