WHAT TO SEE IN AMSTERDAM
---
Wander the streets of Jordaan: once home to Rembrandt, the neighborhood continues to be Amsterdam's bohemian quarter. Vondelpark (south of Leidseplein) is Amsterdam's largest park, full of grassy meadows and dotted with ponds. Negen Straatjes (or Nine Little Streets) is for shoppers, full of eclectic boutiques selling clothes, jewelry, home furnishings and even one shop dedicated entirely to toothbrushes!
In addition to outdoor explorations, allow plenty of time for visiting one or more of Amsterdam's world-class museums. The Van Gogh Museum (Museumplein 6, vangoghmuseum.nl) needs no introduction, while the Rijksmuseum (Museumstraat 1, rijksmuseum.nl) houses works by greats, such as Rembrandt and Vermeer. For more eclectic tastes, there are even museums dedicated to cannabis and sex
STAY

---

At the design hotel Motel One Amsterdam-Waterlooplein (Valkenburgerstraat 72-106, motel-one.com), rooms are small, but stylish, and the quirky, but chic lounge is outfitted with antiques and upcycled items. The city's most important sites are within walking distance. Doubles from $142.

Overlooking a canal (request a room with a view!), The Hoxton, Amsterdam (Herengracht 255, thehoxton.com) is centrally located near Anne Frank's House and the Royal Palace of Amsterdam. Stylish interiors live up to the hotel's grand façade. Doubles from $208.

The Hotel Pulitzer (Prinsengracht 315-331, pulitzeramsterdam.com) in Jordaan is one of the most famous and luxurious hotels in the city. Made up of converted 17th century canal houses, it combines elegance and charm with an authentic Dutch feel. Amenities include an art gallery and the hotel's own wooden salon boat for cruising the canals. Doubles from $490.
EAT & DRINK

---

From casual to Michelin-starred, Amsterdam is abundant with first-rate, locally sourced eateries. Standouts include: Wilde Zwijnen (Javaplein 23, wildezwijnen.com), a neighborhood restaurant exclusively using ingredients grown or bred in the Netherlands—adventurous eaters can try the chef's surprise four-course tasting menu; De Kas (Kamerlingh Onneslaan 3, restaurantdekas.nl), which grows its own vegetables and herbs, with the chef designing the menu daily based on the harvest; Restaurant Greetje (Pepperstraat 23-25, restaurantgreetje.nl) offering a fresh take old-fashioned Dutch cuisine, such as traditional Dutch stamppot (potatoes mashed with seasonal vegetables and meat) or slow-cooked mackerel, served together with candied artichoke; and the two-star Ciel Bleu at the Hotel Okura (Ferdinand Bolstraat, okura.nl), overseen by Dutch chefs who offer a 'gastronomic tour of the world'.

Brown cafés are the Dutch version of pubs, named for their dark wood décor. Perfect for a restorative drink after a busy day of sight-seeing, brown cafés typically serve beer, wine and a juniper-based alcohol called jenever, along with snacks such as bitterballen. Café Chris (Bloemstraat 42, cafechris.nl) and Café Hoppe (Spui 18-20, cafehoppe.com) are two local institutions, both dating from the 17th century.

Heineken may be the Netherlands' most famous brewery, but there are others worth sampling as well. Browerij 't IJ brewery (Funenkade 7, brouwerijhetij.nl) is adjacent to a windmill overlooking a canal, and has been producing organic beers since 1985. The brewery typically offers several varieties on tap, along with a small selection of bar snacks.

Also noteworthy is Browerij de Prael (Oudezijds Armsteeg 26, deprael.nl), which employs people who normally face obstacles to employment, and produces good beer to boot.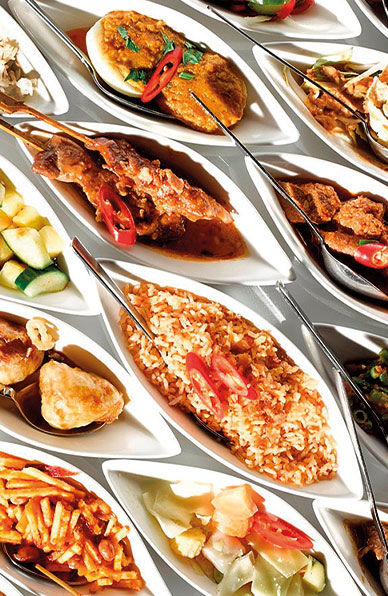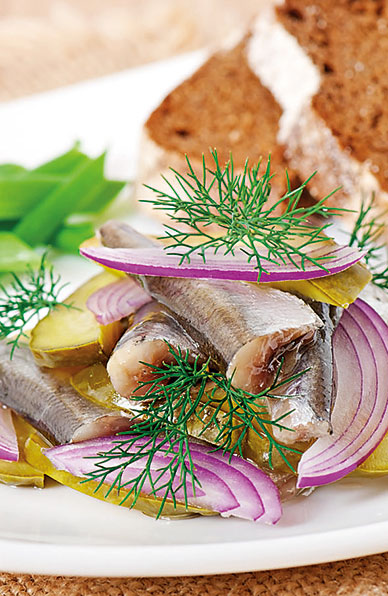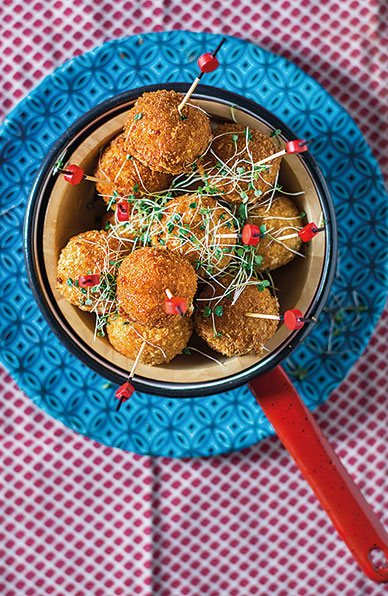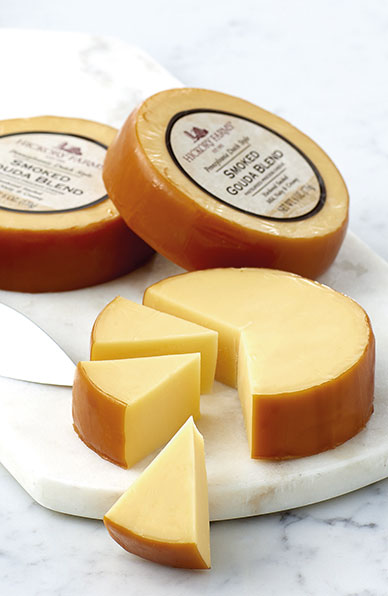 Dutch cuisine is shaped by the country's location in the fertile North Sea river delta, with many vegetables and less meat. Dairy and potatoes dominate, while the Dutch colonization of the East Indies brought previously unknown spices. Today, Amsterdam is a cosmopolitan city with restaurants representing cuisines from around the world, but Taste & Flavors points visitors to the best of Dutch traditions:

RIJSTTAFEL
A feast of anywhere from 10 to 40 small plates, rijsttafel is a hybrid Dutch-Indonesian tradition that originated during the Dutch colonial era. Rijsttafel means 'rice table', and the elaborate meal is comprised of dishes such as vegetables stewed in coconut milk, pork belly braised in soy sauce, egg rolls, shrimp crackers and, of course, rice. Try it at Kantjil & de Tijger (Spuistraat 291-293, kantjil.nl), in the heart of the city, or the sleek Blauw (Amstelveenseweg 158-160, restaurantblauw.nl), which offers a top-notch traditional rijsttafel, as well as a vegetarian version and traditional Indonesian dishes a la carte.

BITTERBALLEN
To make bitterballen, you scoop and freeze a bit of thick gravy, then coat it in breadcrumbs and fry. Every bar offers these. They are always served with Dijon mustard and essentially taste the same. One hint for eating: break the ball open first to let some of the heat escape. Otherwise you are guaranteed to scorch the roof of your mouth. De Foodhallen (Bellamyplein 51, foodhallen.nl) is a former tram depot that now houses over 20 stalls offering the best of Dutch street food, including bitterballen at De BallenBar.
HERRING
Another popular street food is 'soused herring': salt-cured raw herring, served with raw onions and pickles. First-of-the season herring are called Hollandse nieuwe and they usually arrive on the market starting in early June. While Haringstal Ab Kromhout (Raadhuisstraat) and Kras Haring (Wittenburgergracht) both serve excellent herring, the delicacy is available in fish markets and stalls all over the city.

GOUDA AND MORE
Given the importance of dairy in Dutch cuisine, no visit to Amsterdam would be complete without a cheese tasting. Fromagerie Kef (abrahamkef.nl), whose cheesemonger supplies many of Amsterdam's top restaurants, has three branches: head to the tasting room on Van der Pekplein to sample Gouda, Edam or one of the raw milk cheeses it obtains from small scale producers in the Netherlands and elsewhere in Europe