EASY FALAFEL IN 3 STEPS ONLY
Makes 36 | Prep. Time 15 mins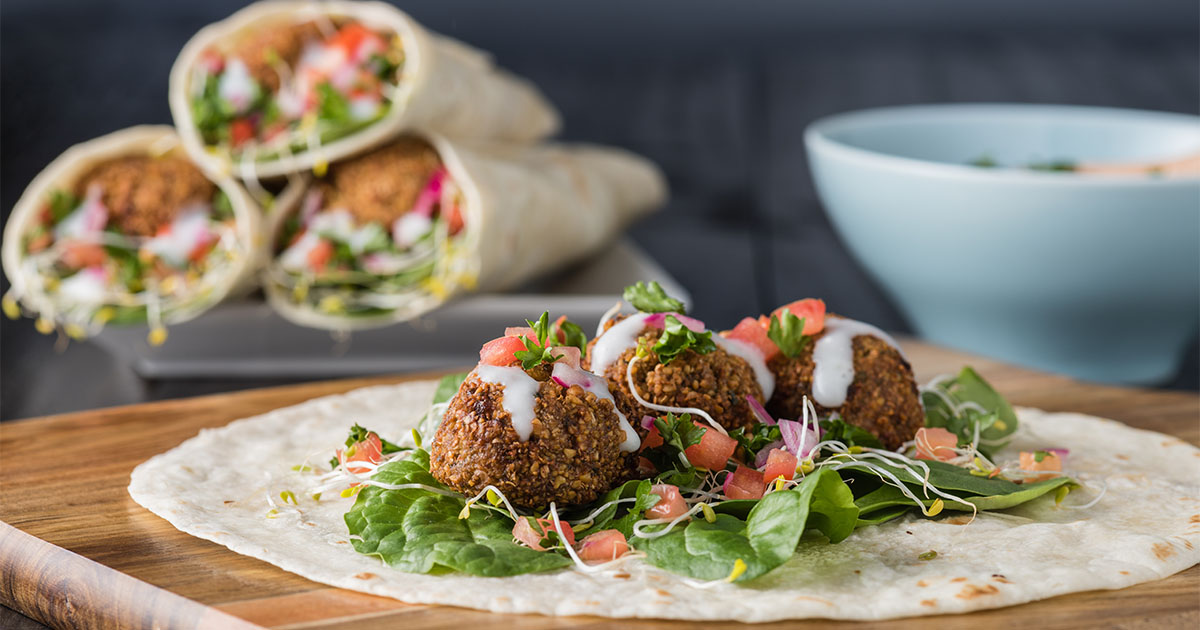 2 cups chickpeas soaked in water for 24 hours
2 tbsps. parsley
1 tbsp. coriander
2 small garlic cloves
2 tsp. baking powder
¼ tsp. paprika
1 tsp. cumin
1 tsp. salt
Grind the chickpeas until they are like powder.
Add all the ingredients.
Transfer to a bowl, cover and refrigerate for 1 hour (you can freeze the mixture for up to 3 months).
HOW TO COOK THE FALAFEL
Fry or bake the falafel keeping in mind that fried falafel is tastier and baked is healthier.
Frying: Fry the patties for 2-3 minutes per side until the color turns golden brown. Place on a paper towel to absorb the excess oil. Serve warm.
Baking: Spray the falafel lightly with some cooking spray and bake at 180°C for 20-25 minutes.