Makes 12 large or 24 small pieces | Prep/baking 1 hr 10 mins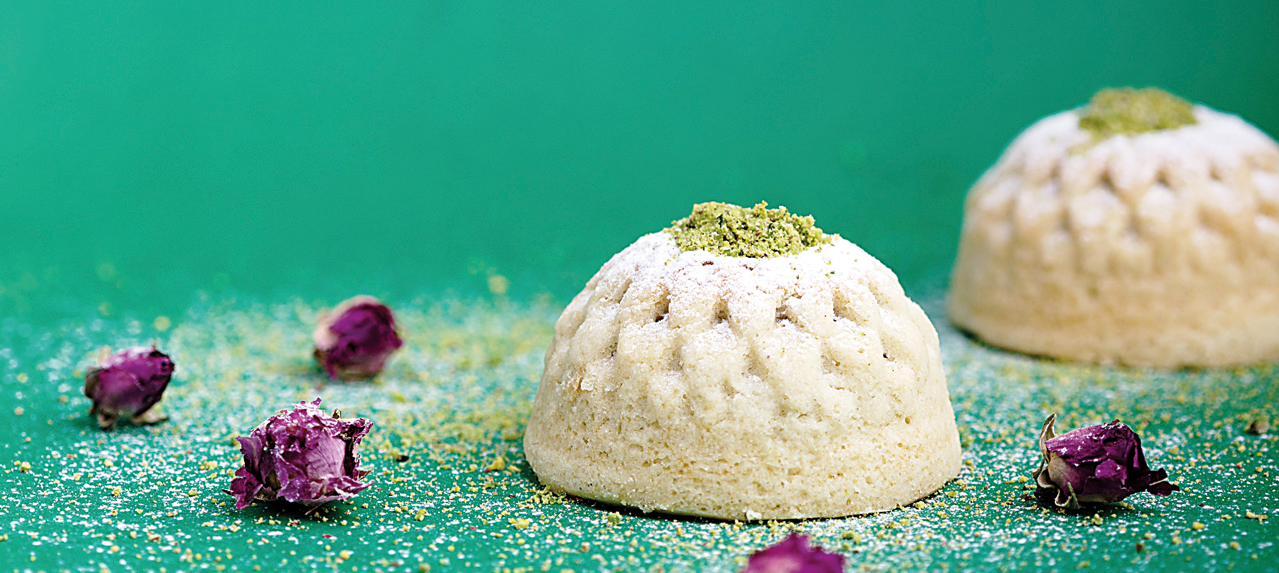 Dough
• 2 cups flour (plus an extra half cup if needed)
• 1 cup almond meal
• 200g soft butter (room temperature)
• 1/3 cup vegetable oil
• ½ milk
• 2 tsp baking powder
• 1 pinch of salt
• Powder sugar (for decoration)
Filling
• 12 dried figs, cut into small pieces
• 2 vanilla sticks, cut open and with
the seeds scraped
• 1 ½ cup juice of blood orange (or any
orange type juice)
• 1 cup sugar
• 1 ½ cup walnuts, pistachios and almonds,
roughly chopped
1. For the filling, in a medium sized pot, add the figs, the sugar and the vanilla (seeds and sticks) and keep
on low heat for around 15 minutes. Remove the sticks.
2. After it is slightly cooled, add the ingredients in a blender and blend until smooth. Complete the filling
by stirring in the chopped nuts.
3. For the dough, place the dry ingredients in a pot and mix well. Using your hands or a food processor, slowly
add the butter, milk and oil until you get a soft dough.
4. If needed, add more flour. Based on the size and shape of the desired mold, scoop tiny balls of the dough.
5. Spread the ball into a flat circle, add a spoon of filling, close and place in the mold. Place the maamoul
on a nonstick pan and place in a preheated oven at 180°C until it attains a nice, golden color.
6. The powdered sugar can be added once the maamoul has cooled down completely.