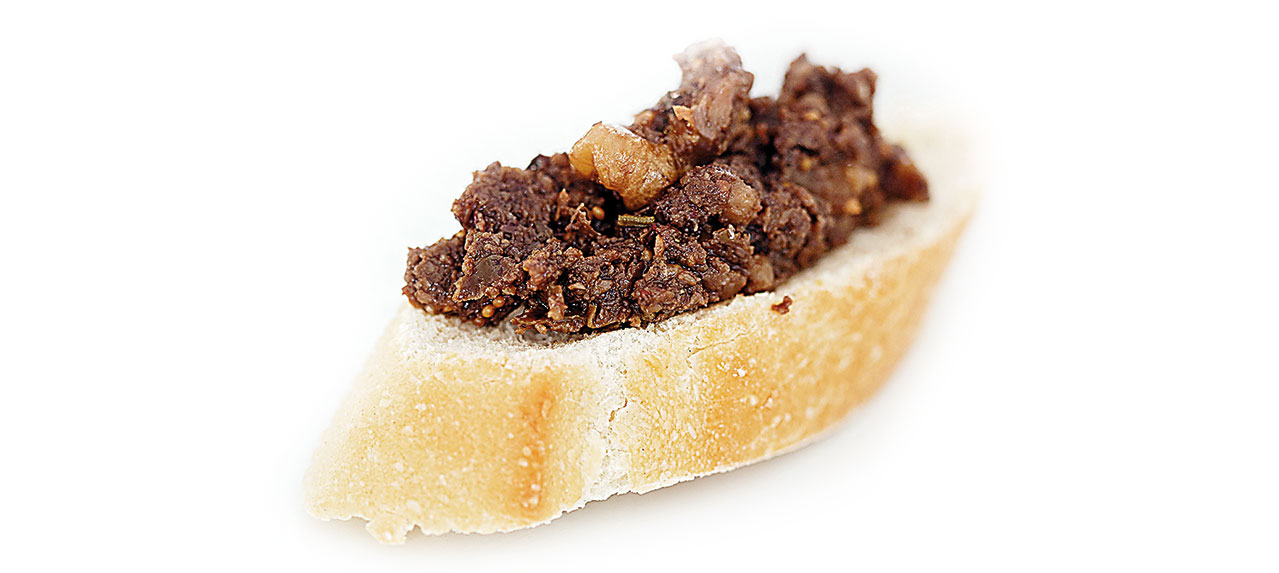 2 cups kalamata olives, pitted
6 pieces dried figs, chopped
2 cloves garlic
¼ cup of water
1 tbsp olive oil
2 tbsp balsamic vinegar
1 tsp rosemary
½ tsp thyme
¼ tsp cayenne pepper
¾ cup of roasted chopped walnuts
Salt and pepper to taste
1. Place the figs and water in a pan and let it boil until figs are tender.
2. In a blender, place the olives and the garlic, add to it the figs.
3. When all the items are blended together, add to it the olive oil, balsamic vinegar, rosemary, thyme and cayenne pepper.
4. Blend them all together and add to them the walnuts. Add salt and pepper to taste.