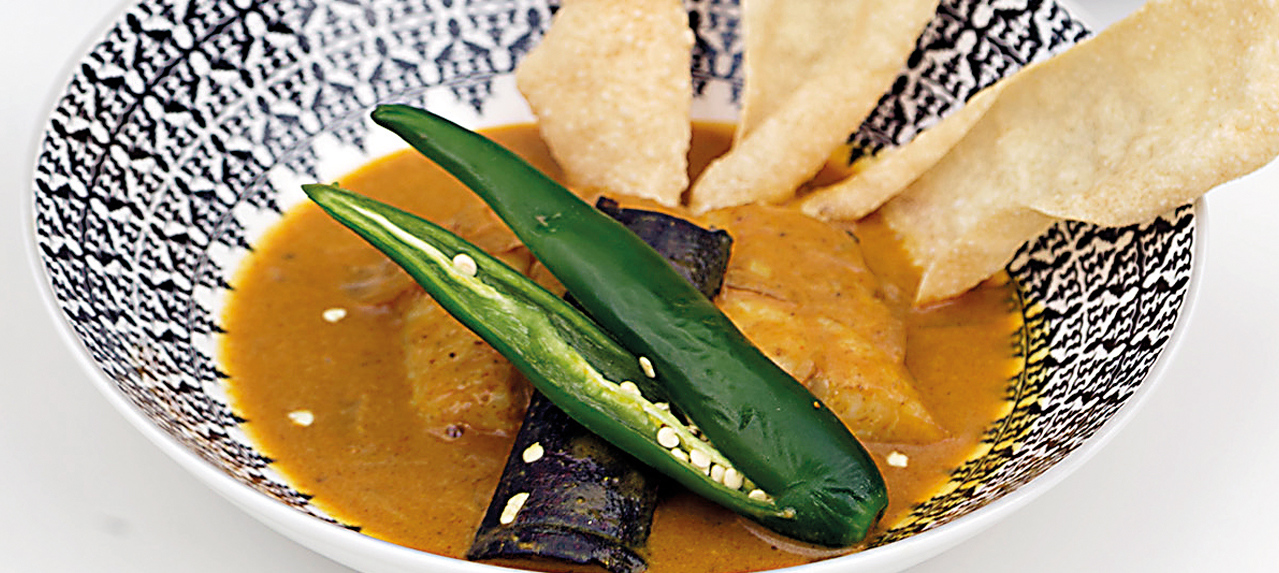 4 fish fillets
1 glass coconut milk
1 glass yogurt (laban)
65g grated coconut
½ lemon
Yellow curry
1 clove garlic
1 tsp cayenne pepper
Preheat your oven to 210°C.
Pour the milk into a bowl and dip-doing the fish to make it soft. Meanwhile, prepare the sauce.
In a bowl, mix the yogurt, coconut milk, shredded coconut, lemon, curry, garlic and pepper.
Remove the fish fillets and place them in a dish, cover with sauce.
Bake and cook for 20 minutes. Serve hot with white rice.