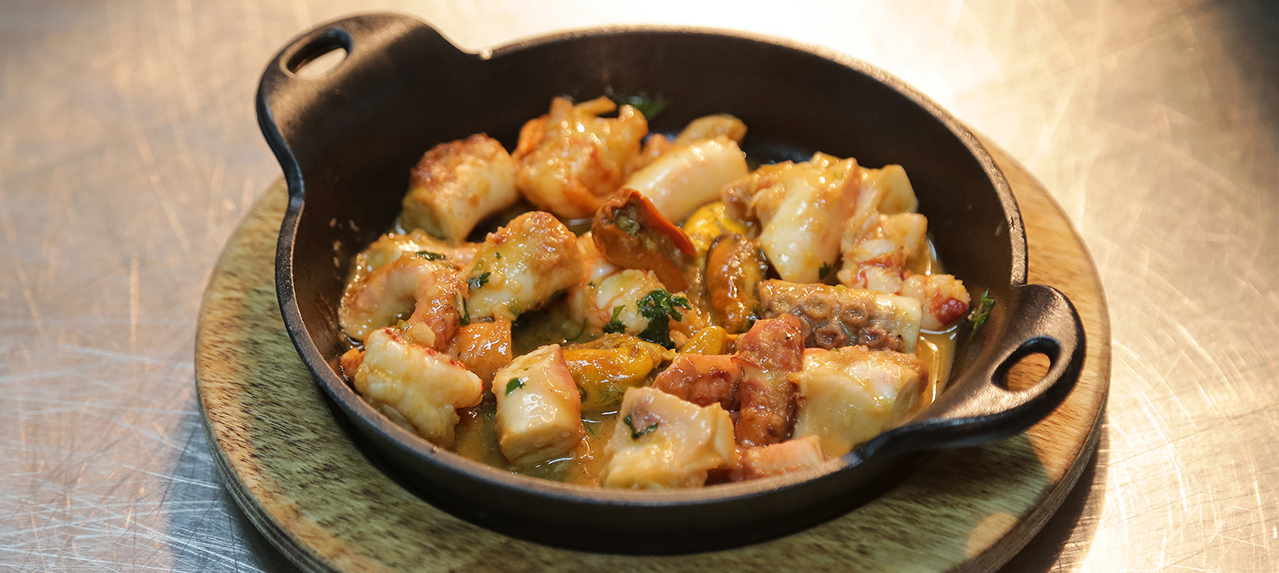 • 60g ready-to-eat octopus
• 50g boiled fresh local shrimp
• 120g New Zealand mussels
Sauce
• 50g finely minced garlic
• 15g finely minced coriander
• 10g salt
• 10g white pepper
• 0.5g Magi sauce
• 0.5g hot sauce
• 0.5g fresh lemon juice
• 50g butter
1. Boil the mussels and shrimp in salt water and shell them. Cut the shrimp in two.
2. Oil a frying pan and cook the garlic for 30 seconds. Then add the octopus, shrimp and mussels.
3. Add the butter, coriander, salt and pepper Stir-fry for 3 – 4 minutes.
4.  Add the hot sauce and Magi sauce. Add lemon to lower the flame and serve.