Serves 1 | Preparation 1 hr (waiting time: overnight) | Baking 20-30 mins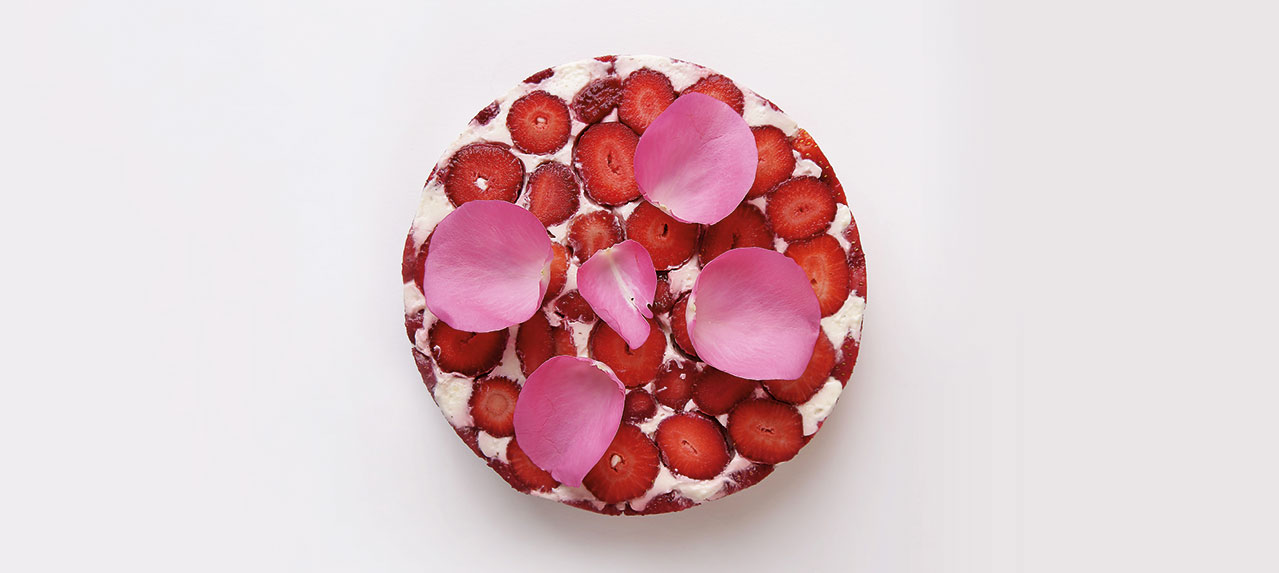 For the Genoise
4 eggs
125g sugar
125g flour (sifted)
Zest of 1 lemon
20g butter (melted)
For the orange blossom syrup
50g sugar
100g water
1 tbsp orange blossom
For the orange blossom Chantilly
500g whipping cream (35% fat)
20g orange blossom
50g sugar
1kg strawberries
For the Geneoise
1. Beat the eggs, sugar and lemon zest in a stand mixer using the whip attachment until the eggs are very thick and have doubled in size (about 15 minutes).
2. Fold the sifted flour. Add a bit of the mixture to the melted butter then fold back into the mixture.
3. Pour into an 18cm pan and bake in a preheated oven at 180°C until the Genoise springs back when touched. To make sure it's well baked, insert a knife, it should come out clean.
4. Cool completely and unmold. Slice horizontally into 3 discs.
For the syrup
Combine the water and sugar in a sauce pan and bring to a boil. Add the orange blossom and leave to cool.
For the Chantilly
Beat all the ingredients together until the cream forms stiff peaks.
Assembling
1. Line a 20cm pastry ring with acetate film. Place on a plastic sheet on a tray.
2. Slice the strawberries into thin circles.
3. Line the base and the sides of the ring with strawberry slices.
4. Add a thin layer of the Chantilly on the base and sides of the ring and press well with an offset spatula.
5. Add a layer of strawberries.
6. Soak one disk of Genoise with the syrup and place on top of the strawberries.
7. Add another layer of cream, another layer of strawberries and a second disc of genoise (soaked with syrup), making sure the second disc is level with the top of the ring.
8. Leave in the fridge till the next day.
9. Invert the ring and unmold carefully.
10. Decorate with rose petals.