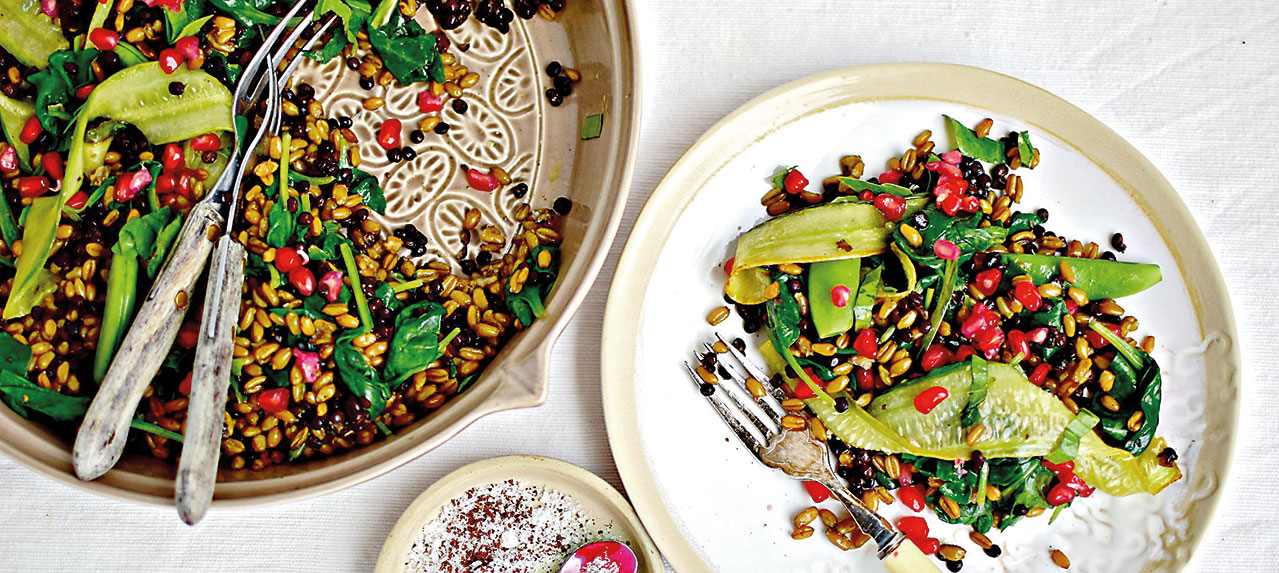 350g freekeh
100g tomato
100g cucumber
100g sweet pepper
20g green onion
20g radish
½ bunch coriander
20g pomegranate
For the sauce
1 lemon (squeezed)
2 garlic cloves
1 tsp salt
½ tsp pepper
50ml olive oil
1. Clean the freekeh under running cold water and watch for stones or debris.
2. Soak the Freekeh in warm water for 1 hour and drain it well before using it.
3. Clean and dice all the vegetables.
4. Chop the coriander. Mix all the vegetables and freekeh in a bowl, then add the sauce.
1 serving = 1 plate
140 calories / serving