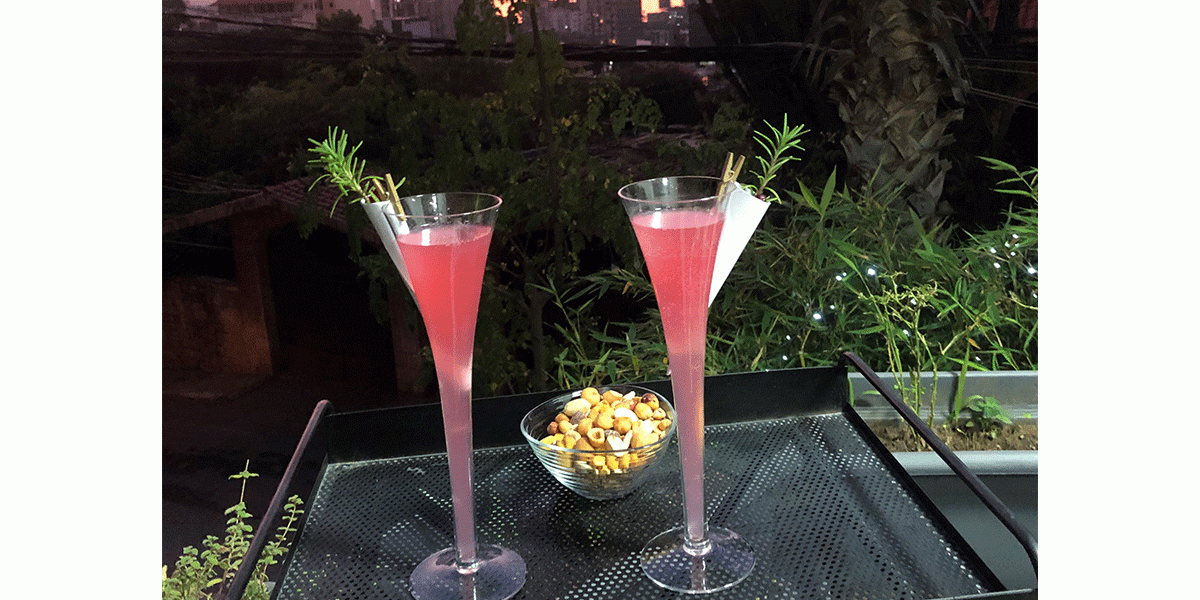 1 part wild berries syrup (Sharab el tout)
1 part pomegranate molasses (Debs el remman)
15 ml lime juice
30 ml wild berries mix
50 ml Three brothers gin
50 ml Prosecco
Mix the wild berries syrup and pomegranate molasses and let it infuse with a sprig of Rosemary.
Chill the flute with ice.
Add lime juice, wild berries mix, Three brothers gin and mix for 8 seconds.
Pour into chilled flute glass and add the Prosecco.
Garnish with a cone using small pincer clips (Mal2at zghir) that consists of pomegranate seeds and rosemary sprig to the lip of the flute.