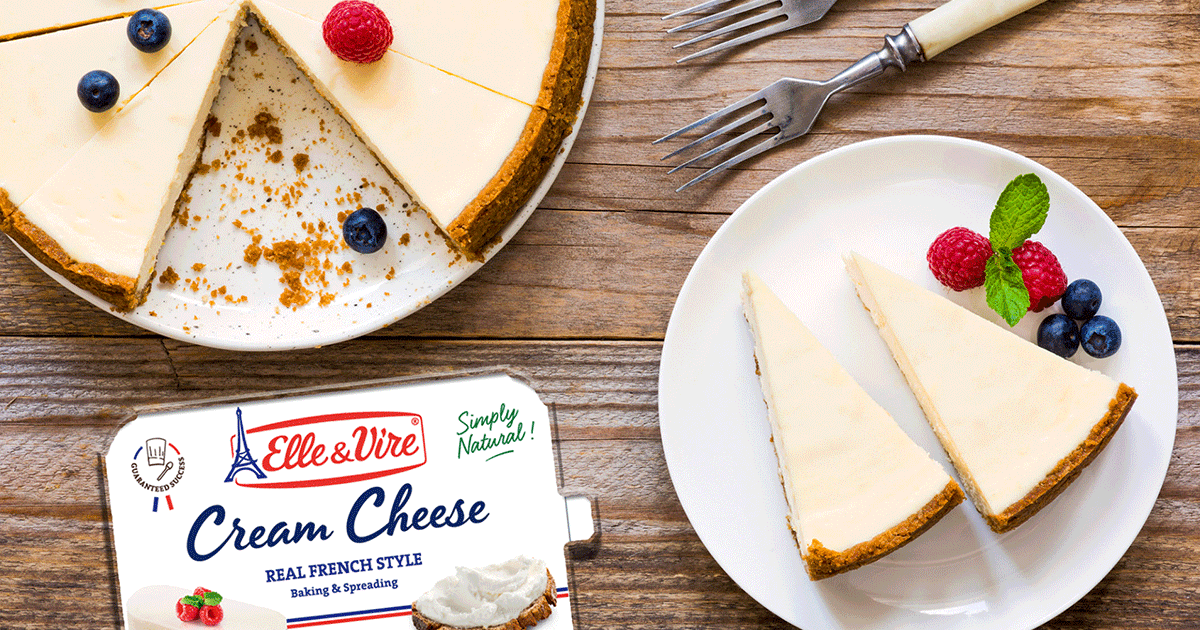 Mold diameter 10cm
150g Elle&Vire cream cheese
30g 35% cream
25g sugar
1 whole egg
15g butter
60g biscuits
5g cornstarch
Mix the cream cheese, sugar, and cornstarch until smooth and creamy.
Add the egg, then the cream.
Crumble the biscuits, melt the butter, and mix to obtain a rough dough.
Press the biscuit dough into a buttered oval cheesecake tin lined with silicone baking paper.
Pour the cream onto the biscuits and cook at 90°C until set (approximately 45mins).