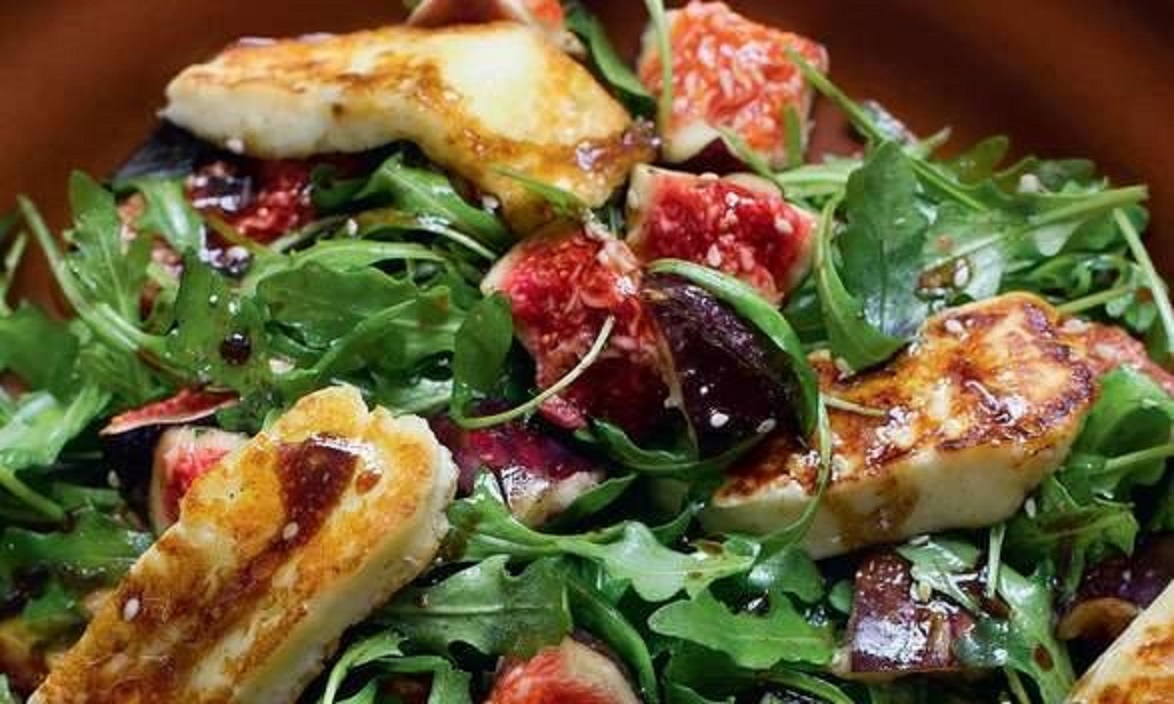 For the dressing:
50ml cider vinegar
25ml olive oil
1 tbsp clear honey
2 tsp za'atar or sesame seeds
50ml cider vinegar
For the salad:
6 ripe fresh figs or ripe pear
s 250g halloumi cheese, cut into 1cm slices
Large bunch of rocket Olive oil, for frying
Freshly ground black pepper, to taste
Make the dressing by whisking the ingredients together with a fork in a small bowl.
For the salad, cut the figs into quarters, or peel and cut the pears into good chunks, and toss with the dressing. Heat a large, heavy-based frying pan, add a little oil, then fry the halloumi until golden on each side. Keep warm on a plate while you cook the remaining cheese slices.
To serve, place the rocket in a wide, flattish bowl, strain the fruit, reserving the dressing, then scatter the fruit over the rocket and season with salt and pepper. Arrange the warm halloumi slices over the salad and spoon some of the reserved dressing over them.