FRESH LEMON & LIME LEMONADE
Serves 4  | Preparation Time 10 mins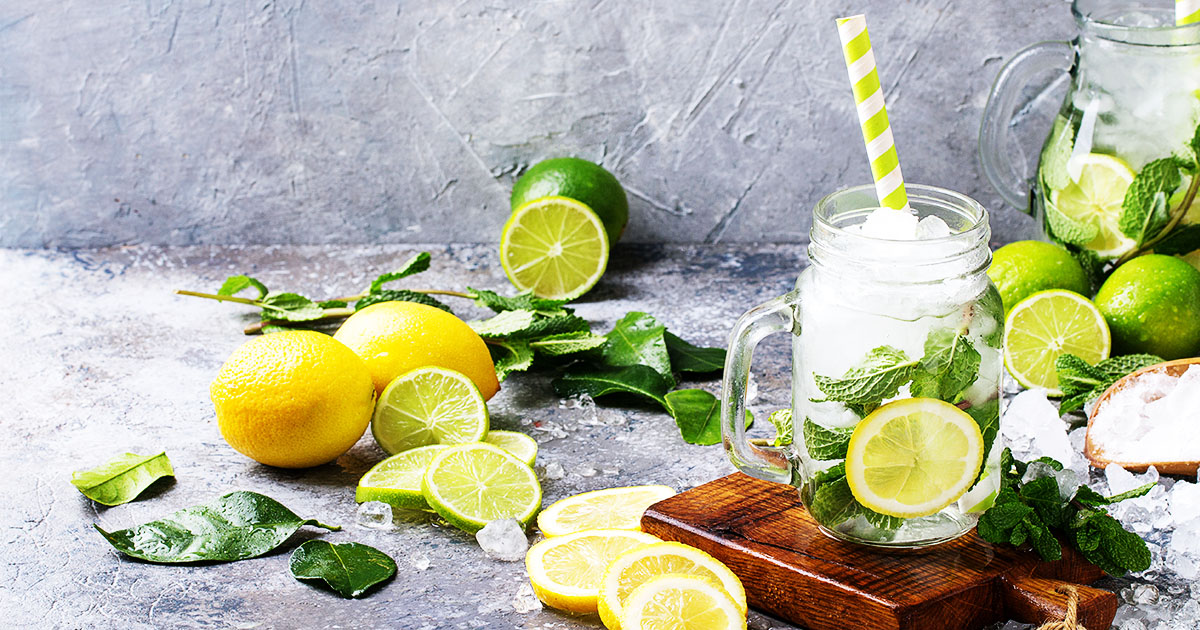 100 ml freshly squeezed lemon juice
50 ml freshly squeezed lime juice
Finely grated zest of 2 lemons, ideally unwaxed
125 g caster sugar
The night before place the juices, zest and sugar in a jug and stir well, then cover and leave overnight in the refrigerator. This lemon juice syrup will preserve the fresh flavor of the juice. It will keep, chilled, for 1-2 weeks.
To serve, place 3-4 tbsps. of lemon juice syrup per person in a jug, add the ice and mint then stir well. Add just enough water to keep the flavor tart.
To serve, add crushed ice, chopped mint leaves and eventually cold water.