FRIKE WITH CHICKEN & GRILLED VEGETABLES
Serves 10 | Prep/cooking 120 mins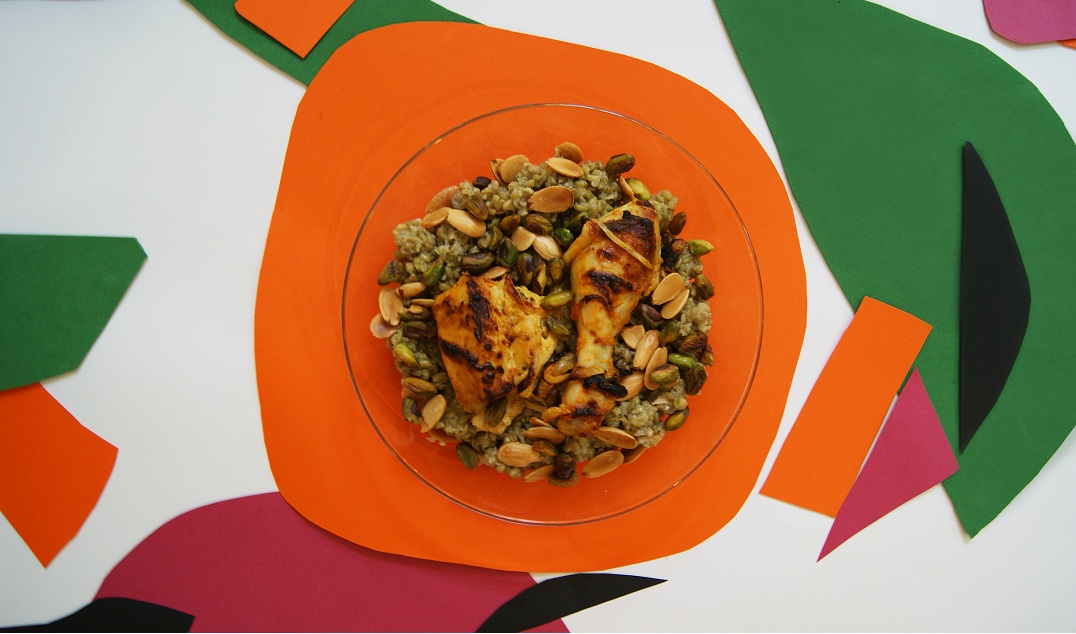 1 kg frike (smoked green wheat)
2 whole chicken
Mirepois (combination of onions, carrots and celery)
4 kg grilled combination of vegetables
100 g roasted almonds
Salt to taste
Wash thoroughly 1 kg of frike and soak it for 30 minutes in warm water. Strain and put into a cooking pot with 2.5 liters of water and 2 tsps. of salt. Simmer for 1 hour until the frike is tender.
Place the 2 chickens in a pot to boil with the mirepois and let it cook for 1 hour.
When done, remove the chickens from the pot, debone and divide into several large pieces.
Cook the frike, then serve with the chicken pieces laid on the top and garnished with almonds.
You can also serve with roasted vegetables like cauliflower, zucchini, broccoli, carrots, and sweet potatoes.
Chef's Tip
Mirepoix is the french name for a condiment used for cooking which consists of onions, carrots and celery. it's used in many dishes, such as stocks, soups, stews and sauces.