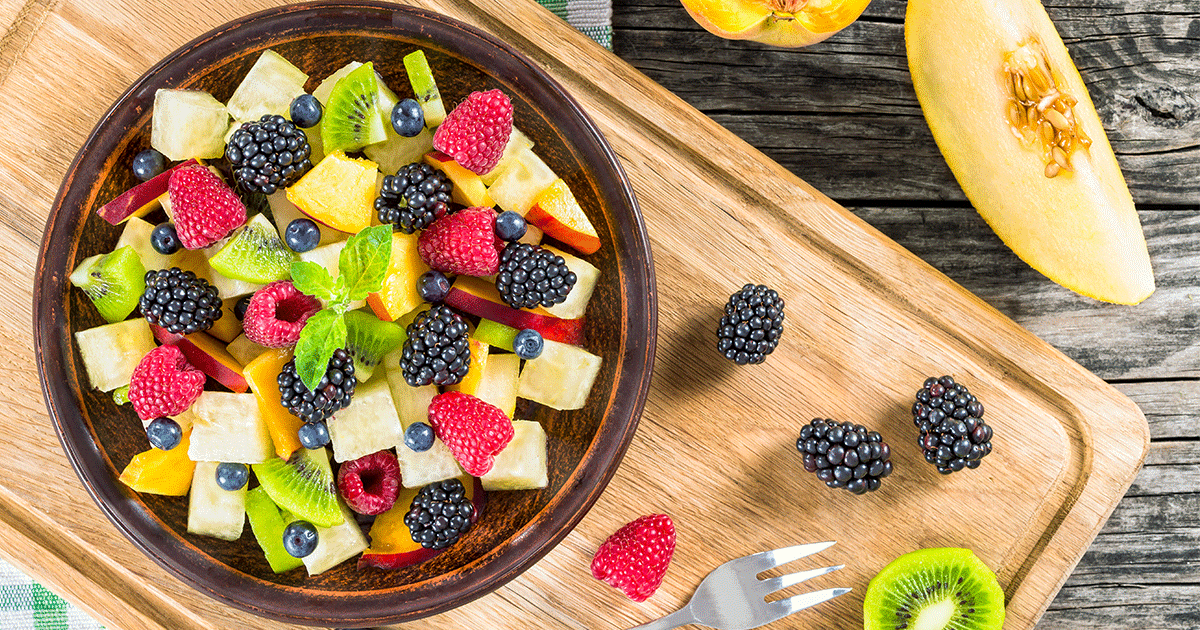 Elevate your fruit salad to a whole new level by adding sweet syrupy honey, fresh mint, cinnamon or vanilla.
The secret to keep your fruits fresh for three days is to add a spoon of lemon juice.  When cut fruit is exposed to oxygen, a process known as oxidization occurs, causing the fruit to turn brown. Adding lemon juice will protect cut fruit from oxidization. Additionally, it can enhance and amplify the taste of fruit.
Serves 5 | Preparation time 20 mins
2 cups fresh orange juice
1 tbsp. fresh lemon juice
1 tsp brown sugar
1 tsp vanilla or cinnamon
Your choice of 5 different fruits:
1 cup strawberries sliced
1 cup blueberries
1 cup berries
1 kiwi peeled and sliced
1 mango sliced
1 banana sliced
1 orange sliced
1 cup grapes sliced
1 cup fresh pineapple sliced
Use a clear glass to add lemon juice, brown sugar and vanilla (or cinnamon) to the orange juice.
Add the fruits. Cover and refrigerate for 3 to 4 hours before serving.
MORE RECIPES YOU'LL ENJOY