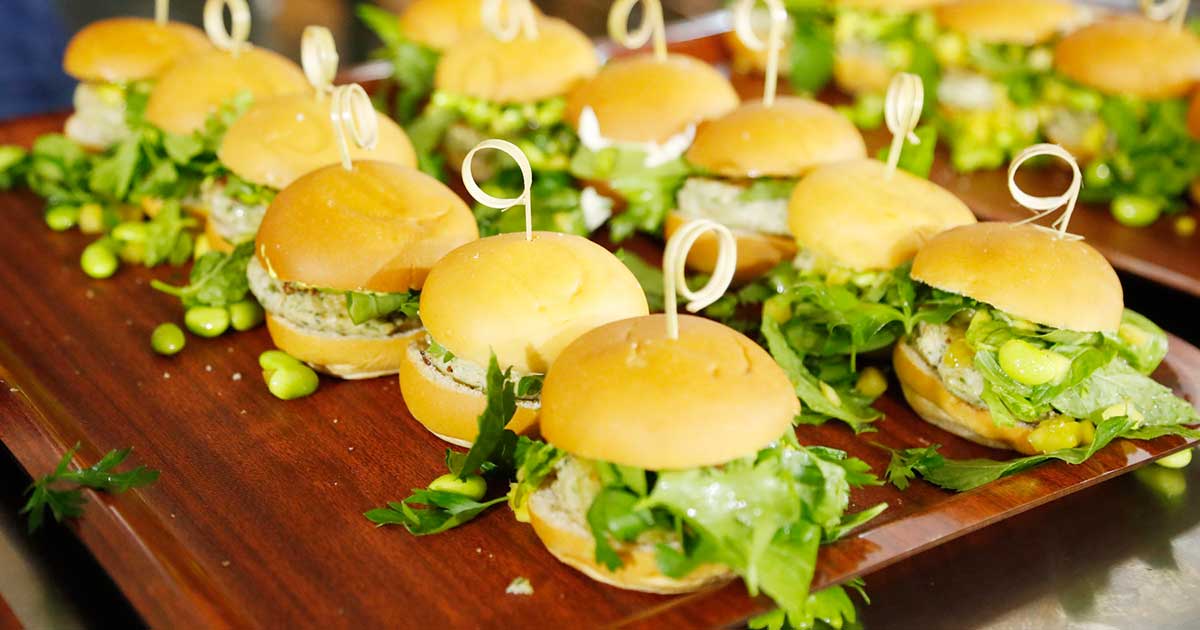 450g chicken breast, minced
2 onions, chopped
1tbsp ginger root, paste
1tsp garlic, paste
1tsp whole cumin seed
1tsp garam masala
½ tsp chili powder
1tbsp ground coriander
1 green chilies, finely chopped
1 cilantro, chopped bunch, to garnish
¼ tsp turmeric powder
1 pinch salt, as per taste
3 cardamom seed
½ tsp nutmeg powder
300g mayonnaise
50g cream
30g Dijon mustard
25g ketchup
5g salt
20g curry powder
5g Tabasco (hot sauce)
1. In a big bowl mix chicken, onion paste, ginger and garlic paste, 1tsp cumin seeds, 1tsp garam masala, 1/2 tsp red chili powder, 1 tsp coriander powder, 1 chopped green chili, few cilantro leaves chopped, ½ tsp turmeric powder and 1/2 tsp salt.
2. Keep aside.
3. Place the mixture in the burger bun and serve.