Makes 9 squares | Preparation 15 mins Cooking 40 mins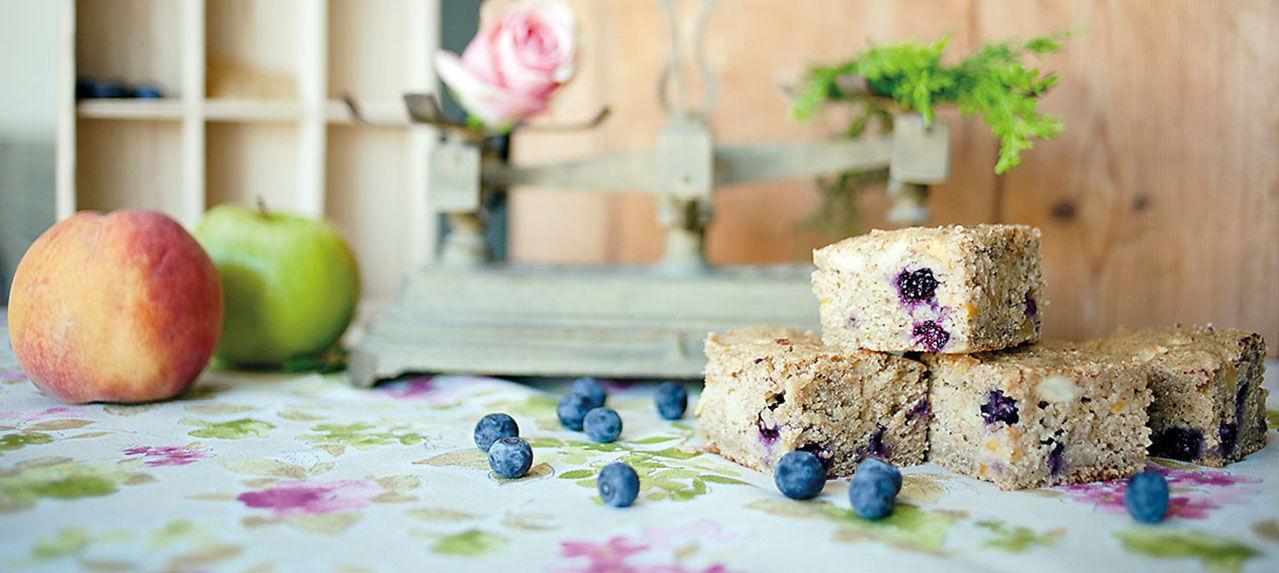 280g oatmeal
215g light brown sugar
2 tsp baking powder
1 tsp salt
½ tsp ground cinnamon
2 eggs, lightly beaten
230 ml milk
100g unsalted butter, room temperature
1 apple, peeled, cored, and diced
1 peach, peeled, stoned, and diced
125g blueberries
1. Preheat the oven to 180°C. Line and grease a 20x20cm square baking tin.
2. In a large bowl, combine the oats and light brown sugar. Add in the baking powder, salt, and cinnamon.
3. In a separate bowl, mix the eggs, milk, and butter. Slowly add in the dry ingredients. Stir in the diced apple, peach, and blueberries.
4. Pour the batter into the prepared tin. Bake for 35 to 40 minutes or until a cocktail stick inserted in the center comes out clean.
5. To serve, cut into squares and serve with milk.
6. To store, place in an airtight container in a cool place for up to 3 days.